Richard Swarbrick and his NBA Finals commercial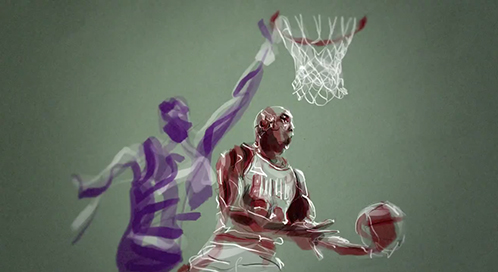 Animator Richard Swarbrick, he of dope animated sports videos, was commissioned by ESPN to do up an NBA Finals commercial and it's excellent! They say a picture is worth a thousand words, but when you combine a love of basketball and the below commercial Swarbrick ended up creating, this must be worth, what? A million, trillion words? Check it out:
H/T to Ball Don't Lie
The following two tabs change content below.
Dennis Velasco (AKA DV) has contributed a lot of content throughout the Internet over the past several years - SB Nation, ESPN/TrueHoop, SI, SLAM, Yahoo! Sports, BuzzFeed, and The New York Times Company among others. DV is the Publisher of Hardwood and Hollywood.
Latest posts by Dennis Velasco (see all)