Weekend Rewind: Air Jordan 10 Retro 'Powder Blue'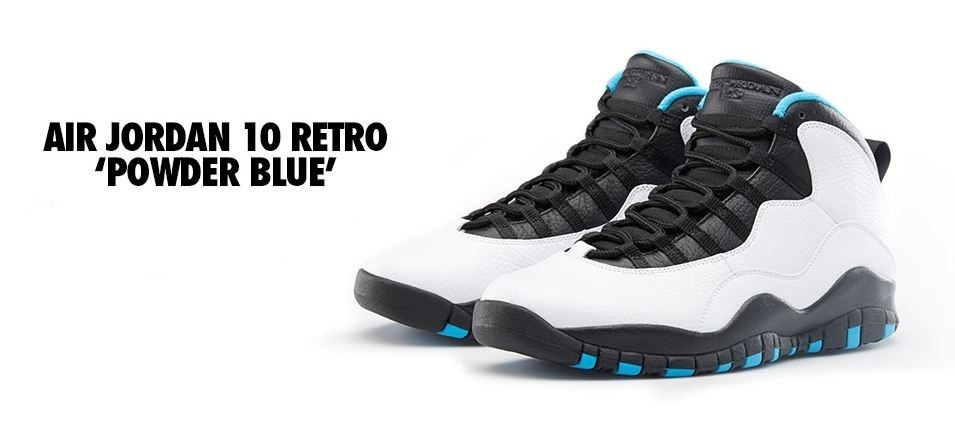 Weekend Rewind: Need to catch another look at the top weekend releases in basketball footwear or just catching up in general? BMF's Weekend Rewind gives you a brief recap in the best performance and lifestyle sneakers to drop, ranging from Nike to Jordan to adidas and more.
The Air Jordan 10 Retro 'Powder Blue' is one of the best Air Jordans that represents Michael Jordan's alma mater, the University of North Carolina. The shoe of his first comeback from retirement in 1995, these are a gem with history and are one of the top model of the Air Jordan signature series. Though BMF Kicks & Sportswear is partial to the navy accents that other Jordans have used, tar is black, so pairing Powder Blue with black seems about right.
Regardless, see more below courtesy of Nike:
This '90s classic is making a comeback. The Air Jordan 10 Retro 'Powder Blue' is here and stays true to the original colorway. It features a tumbled leather upper and a signature elastic speed-lacing system. It rocks a Powder Blue padded collar and on the outsole, a listing of MJ's career achievements.
The following two tabs change content below.
Sandy Dover serves as Managing Partner of Hardwood & Hollywood and network partner with H&H content partner, Complex Media. With background as Senior Editor, Leadership Board Member, and Equity Partner of H&H as well, Sandy has his hands in everything creative, editorial, social, and strategic for the outlet.
Latest posts by Sandy Dover (see all)