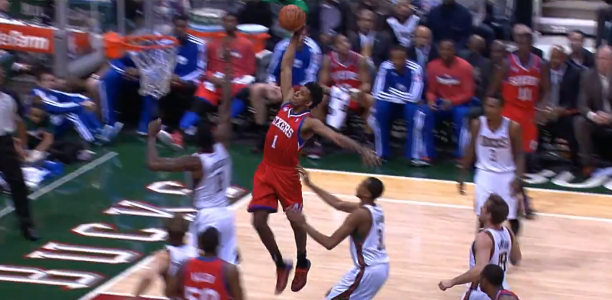 The Milwaukee Bucks pulled off the close win at the Bradley Center last night against the Philadelphia 76ers 110-102. The Bucks were powered by a seemingly rejuvenated Ersan Ilyasova, who dropped a monster stat line with 27 Pts, 16 Reb, 2 Ast, 3 Stl, 1 Blk.
The Bucks might have won the game, but they didn't come away completely unscathed. The highlight of the game came when Nick Young rocked the house with a monster throw-down over one of the best shot blockers in the league , Larry Sanders. While I like you Larry & you already have my vote (I don't really get to vote) for Defensive Player of the Year, we had to show it.
Sorry Larry.
Take it away Swagy P.