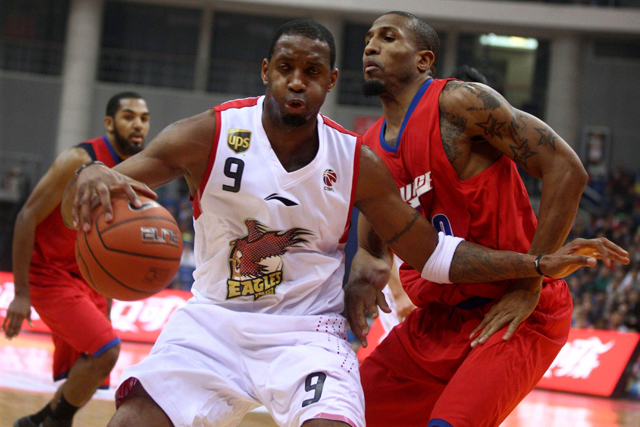 It was all good just a week ago.
Until the San Antonio Spurs released one of my personal favorite NBA knuckleheads, Stephen Jackson, for undisclosed reasons.
We can only imagine what Capt jack might have said to Coach Greg Popovich … Hmmmm …
"Take a seat  old man and let me show you how to coach! Tim Duncan?! Man TD  is boring we ain't playing him!" Maybe then he would toss in something about Tony Parker and Boris "Titts" Diaw being smelly Frenchmen?
Now (unfortunately) we know that's not what happened, but let me have my dreams people!
Since the initial report came out we have learned that Jackson and Pop have bristled all season long over his lack of playing time.
Stephen did realize he was playing on the Spurs right? I think we all know by now that Pop is notorious for resting his older players during the regular season, then unleashing them in the playoffs. Patience Stephen, patience. To be fair, self control never was one of Jackson's strong points.
This sad day in NBA knucklehead history can only be highlighted by the man chosen to replace Jackson on the Spurs roster, Tracy McGrady.
Yes, the same Tracy McGrady that dropped 13 points in 33 seconds on the Spurs in 2004 as a member of the Houston Rockets.
McGrady's last stop in the NBA was during the 2011-12 season, averaging 5.3 points and 16.1 minutes per game for Atlanta.
McGrady most recently played in the Chinese Basketball Association, averaging 25.0 points, 7.2 rebounds and 5.1 assists.  Having to only play 32 games in the CBA, McGrady should be well rested and ready for NBA Playoff action. In his prime, T-Mac was the most electrifying scorer in the NBA, carrying the Orlando Magic on his back every night. Even at the relatively young age of 33, McGrady has been robbed of his other-wordly athletisism by injuries and father time himself. While we can't expect McGrady to be a major contributor in the Spurs playoff run, don't be too surprised if he gets hot and helps propel San Antonio to a couple of victories, either.
I for one am glad to see T-Mac back in the NBA where he belongs, now can someone please sign Allen Iverson so I can sleep at night?!