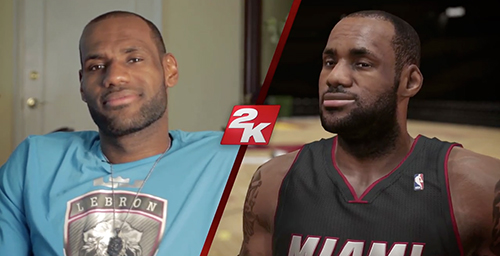 Off the bounce, NBA2K14 will be played for hours at my house when it's released. I may even try to break my personal record of 30 hours of straight gameplay. Hmm, no wonder I'm obese. Anyway, the fine folks at 2KSports have given us NBA2K fanatics a sneak peek at what we can expect in the next version of the popular video game series. And it's dope. LeBron James and Video Game James show a clip from NBA2K14 and the graphics are tough! Check it out:
[youtube http://www.youtube.com/watch?v=ADfjrh12L38]
Damn! How much more life-like can this game get? Check the below image of LeBron James—excuse me, Video Game James—going for the ball as Ray Allen and Kobe Bryant look on. That's a classic look on Kobe. The detail of everything in the image is amazing … which is appropriate when you consider the NBA's current slogan.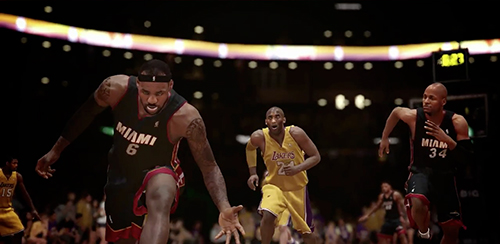 In any case, NBA2K14 will be released on October 1st of this year and will be compatible for all new generation consoles, such as the PS4 and XBox One. CAN'T WAIT! Man, I'm such a geek.