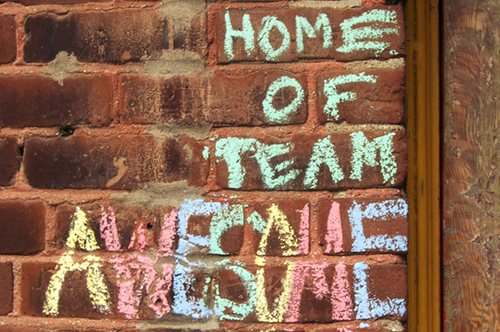 The Baller Mind Frame crew brings to you the top 50 players in fantasy basketball periodically. To get a sense of trades and trends, peep this right here!
These rankings are based on the standard nine categories of points scored, rebounds, assists, steals, blocks, three-pointers made, field goal percentage, free-throw percentage and turnovers. They are the consensus of the projected rankings of four of Baller Mind Frame's contributing writers – Erik Ong, Eric Andrews, Marco Aventajado and Frankie Lloyd.
1. LeBron James, MIA, SF – He's been able to do everything in fantasy. Well, except play in the last couple of weeks of the regular season.
2. Kevin Durant, OKC, SF – Scoring, percentages, rebounds and the kitchen sink. He does it all.
3. Chris Paul, LAC, PG – Efficiency, assists and steals, CP3 brings a solid fantasy game you can count on.
4. James Harden, HOU, G/F – Fear the beard! Harden brings a well-rounded game and D12's addition to the team could mean more open shots for this scorer.
5. Stephen Curry, GSW, PG – His ankles are a constant cause for concern. He proved last season that when he's healthy, he's deadly.
6. Kyrie Irving, CLE, PG – He's getting better every season and could finish as the top PG in fantasy.
7. Russell Westbrook, OKC, PG – A torn meniscus sidelined him in the postseason. He's expected to be ready to pick up where he left off last season.
8. Paul George, IND, G/F – He's a multi-category stud who can fill up the stat sheet on any given night.
9. Carmelo Anthony, NYK, F – He was last season's scoring champ. A possible return to playing SF will be interesting to watch.
10. Kevin Love, MIN, PF – Injuries hurt his owners last season. He's 100 percent healthy and should be a contender to lead the league in REB once again.
11. Kobe Bryant, LAL, SG – He's recovering from a torn Achilles, but every time we rule him out, he seems to come back with a great season.
12. Serge Ibaka, OKC, PF – Draft Ibaka and win blocks without worrying about any real drawbacks.
13. Deron Williams, BKN, PG – New additions to the team could mean a drop in PTS, but also more targets to rack up those assists.
14. Al Jefferson, CHA, C – He's often underrated. The move to Charlotte could translate to 19-11-1.8 a night.
15. Marc Gasol, MEM, C – He's the best passing center in the league and is also very free-throw friendly with 84.8 FT%.
16. LaMarcus Aldridge, POR, F/C – He's a big man with great shooting percentages, but the possibility of being traded adds an air of uncertainty around him.
17. Dwyane Wade, MIA, SG – Miami's #2 guy still has it. His knees often give him problems at some point in the season.
18. Damian Lillard, POR, PG – Last's season's ROY should be looking to build on his rookie season and rise in the rankings.
19. Dirk Nowitzki, DAL, PF – We might not see the "old Dirk" anymore, but he still has enough left in the tank to remain productive.
20. Nicolas Batum, POR, G/F – Outside of the first round, Batum is one of the more versatile stat-sheet fillers available.
21. Al Horford, ATL, C – With Josh Smith gone, the Hawks are now "his team." Always a solid choice at center.
22. Derrick Rose, CHI, PG – He took his sweet time to come back. We're excited to see him play his way back into fantasy's Top 10.
23. Anthony Davis, NO, F/C – He had a slightly disappointing rookie season, but is still a solid source of REB, BLK and STL.
24. Joakim Noah, CHI, C – Chicago's "Mr. Energy" exemplifies the productive big man role-player in fantasy.
25. Kemba Walker, CHA, PG – He elevated his game last season, improving on his scoring and steals totals. Could form a great duo with Al Jefferson.
26. Josh Smith, DET, F – His move to a now crowded frontcourt in Detroit slightly dampens the outlook of this high-energy, multi-cat stud.
27. Pau Gasol, LAL, F/C – With Dwight Howard gone, Pau can be in for a fantasy comeback. That's if his knees hold up.
28. Brandon Jennings, DET, PG – A change in scenery could be what the doctor ordered to mold him into a passing point guard. Or not.
29. Rajon Rondo, BOS, PG – The best player left in Beantown. He's great for assists and steals, but his poor FT% and high TO are drawbacks that can't be ignored.
30. David Lee, GSW, PF – He's great for PTS, REB and FG%, but his glaring lack of BLK drags down his value.
31. Jrue Holiday, NO, PG – His game rose with Iguodala's departure from Philly, but can he coexist with Gordon and Evans in New Orleans?
32. Paul Millsap, ATL, PF – His fantasy game took a hit with the emergence of Derrick Favors. Now with the Hawks, he should be up for a bounce-back season.
33. John Wall, WAS, PG – He's a good point guard. Poor FG%, lack of 3s and high TOs drag down his value.
34. Mike Conley, MEM, PG – He upped his scoring after the Griz traded Rudy Gay. He's a good "poor man's Chris Paul" at this stage in the draft.
35. Chris Bosh, MIA, PF – Bosh brings a good efficiency game to the table. Tends to be rested during fantasy playoffs, like Wade and James.
36. Tony Parker, SA, PG – What Parker lacks in three-point production, he makes up for with his 52.2 FG%.
37. Brook Lopez, BKN, C – A solid scorer and shot-blocker. Needs to rebound more. New teammates could mean fewer touches for Bropez.
38. Rudy Gay, TOR, SF – Now that he's had time to adjust to his new team, look for an improvement in his numbers this season.
39. Monta Ellis, DAL, G – He's reportedly the Mavs' "Option # 1-A" on offense. Awful FG% and TOs are his only Waterloo.
40. Dwight Howard, HOU, C – Fit with Houston's offense remains a question mark. If you're punting FT%, D12 is worth grabbing much sooner.
41. Larry Sanders, MIL, F/C – One of last season's surprise breakout players. Look for him to build on his 9.5 RPG and 2.8 BPG.
42. Ricky Rubio, MIN, PG – He played out his ACL recovery on the court last season. Rubio should cover your team's AST and STL needs, but his FG% and lack of scoring are contentious.
43. Blake Griffin, LAC, PF – Expect him to improve on his stat line again this season. Similar to Dwight Howard, grab him earlier if you're punting FT%.
44. Tim Duncan, SA, PF – He surprised shocked the fantasy world with his Top 10 finish last season. Again, his age and expected decline drag down his outlook.
45. Nikola Vucevic, ORL, C – He broke out of his shell when Glen Davis went down due to injury last season. Can he build on his development? We think so.
46. Anderson Varejao, CLE, F/C – This injury-prone big man is elite on a per game basis, but needs to stay healthy enough to pile on the games played.
47. DeMarcus Cousins, SAC, F/C – His shooting percentages and turnovers leave a lot to be desired, but he remains a dominant force for the Kings.
48. Greg Monroe, DET, PF – A decline in his FT% dragged down his value last season. Josh Smith's addition can't help him this season either.
49. Roy Hibbert, IND, C – Hibbert finished 2012-13 on a fantasy high note, showing a vastly improved game. He just needs to show he can do it consistently.
50. Ty Lawson, DEN, PG – Andre Iguodala stole some of his thunder last season. Lawson is now primed to reclaim elite fantasy PG status.
Photo courtesy of Marc Falardeau/Flickr