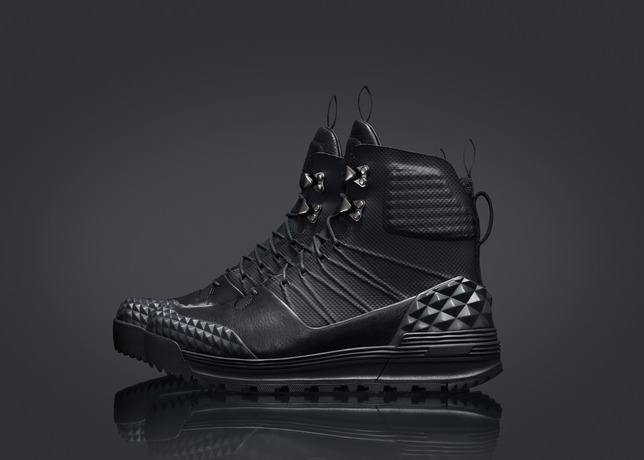 If you're ever played ball, save for living in sunny California or anywhere else in the Southwest, you've had to make some walks through the snow, sleet, and wind — and it's not fun. Most times, you're trudging through a long walk or short trod from home to court and vice versa, and your actual kicks are off your feet.
What's a better choice of footwear than a boot that you can stomp around in and it protect you from slipping and the wet, harsh cold? Likely there isn't one, and that's what you can discern for yourself with the Nike LunarTerra Arktos.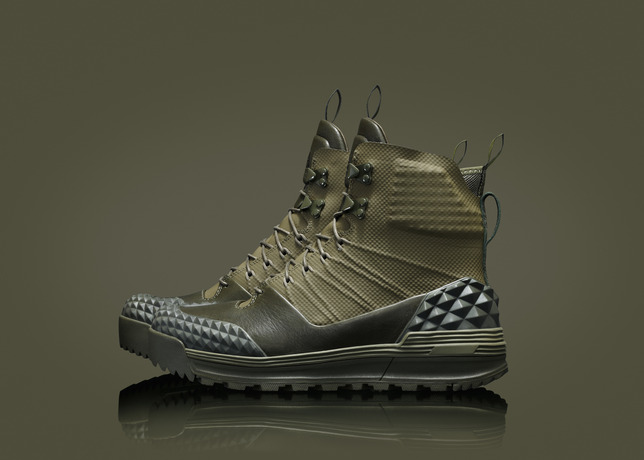 The modular Nike LunarTerra Arktos delivers a wholly invincible approach to winter. It provides the lightweight comfort of a sneaker and the durable, insulated protection of a boot. At the same time, its directional aesthetic sets it defiantly apart from its predecessors.
Dynamic Nike Flywire and Hyperfuse construction form the upper for an adaptive fit and increased resilience. Nike Vac Tech molding reduces seams and, therefore, potential leaks. The midsole features Nike Lunarlon technology, which minimizes weight and maximizes comfort and mobility, whereas the outsole is crafted from a zoned sticky and hard rubber that enhances stability and agility on varied terrain.
Meanwhile, TPU toe and heel overlays form Goth-inspired diamonds. Combined with the all-black design, they communicate a connection to street culture while serving to further insulate and protect the foot from weather and wear. Lastly, a nickel-plated zipper with an easy-to-grab leather pull guarantees effortless release while a removable bootie helps keep the foot warm and dry—and serves as a satellite slipper.