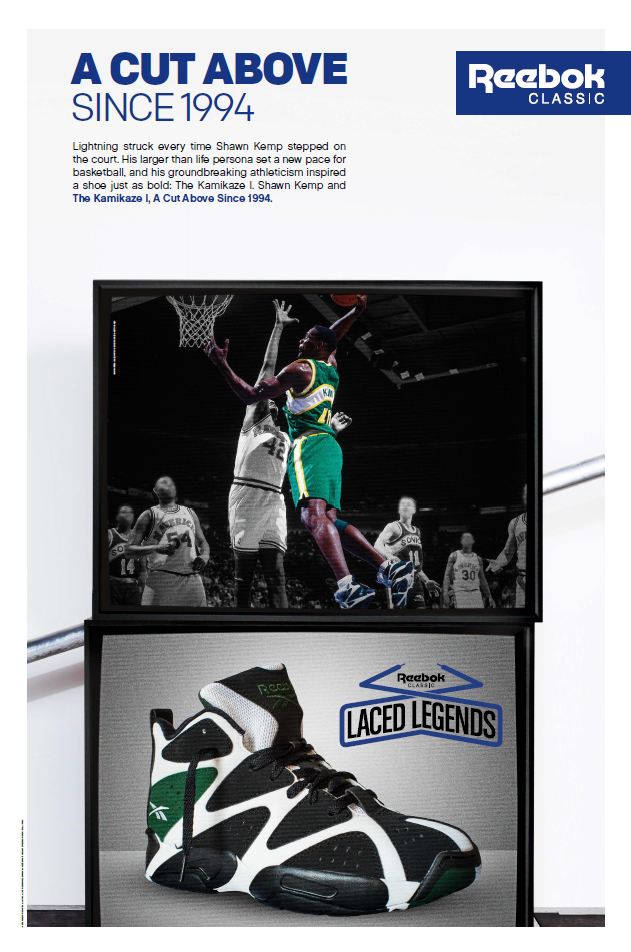 Back in late 1994, when Shawn Kemp had steadily become mighty as the premier All-Star power forward of the Seattle SuperSonics, he finally arrived with a shoe that changed the game — the Reebok Kamikaze.
Though most kids hadn't much of a clue as to what a kamikaze actually is, the shoe was Kemp's vehicle for his tour-de-force onslaught of the NBA. Zig-zaggy and paneled in such a previously unfamiliar, the Kamikaze began a new wave of design for Reebok and helped catapult the 6'10", 240 lb. Indiana native to new heights not seen before from him.
The Reebok Kamikaze itself was a top-flight basketball shoe. With its supportive leather and nubuck build and its Hexalite honeycomb cushion, there was little it could do, even if it was technically a big man's shoe.
And so now, Reebok has decided to re-release the Kamikaze I — and with a very intriguing image of players featured alongside Kemp jamming the ball into the basket. Now, a lot of sneakerheads know a little bit about the current wave of NBA players and people that Michael Jordan made popular in his heyday, but BMF is an NBA site, dedicated to the insightful knowledge of the players. If you don't know know who Sam Perkins, Popeye Jones, Detlef Schrempf, and Lucious Harris are (we don't need to name No. 5, do we?), then we throw our hands up.
Here's what Reebok Classic has to say on the matter — be sure to follow @BMFKicks on Instagram and Twitter also!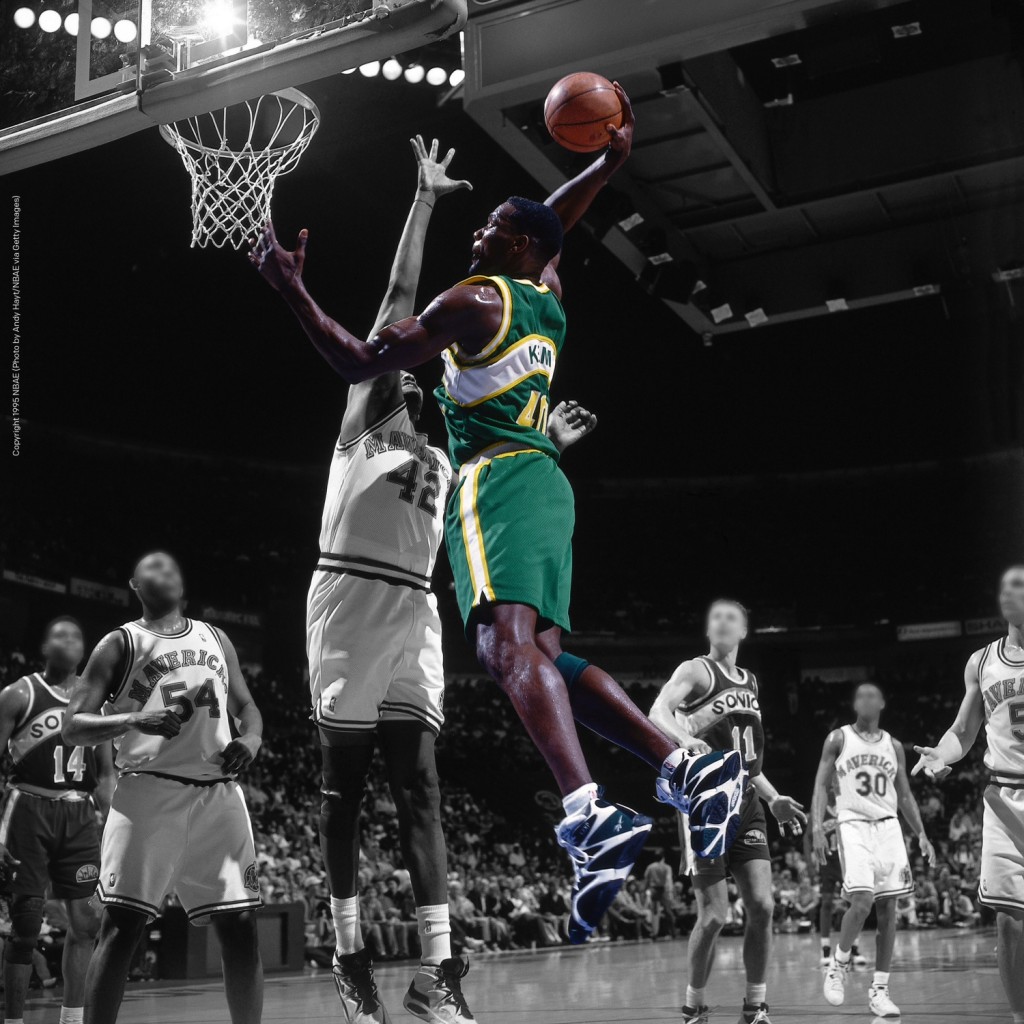 Lightning struck every time Shawn Kemp stepped on the court. His larger than life persona set a new pace for basketball, and his groundbreaking athleticism inspired a shoe just as bold: The Kamikaze I.  Shawn Kemp and The Kamikaze I, A Cut Above Since 1994.
On January 17th, Reebok Classic will bring back the Kamikaze I at key retailers including Foot Locker, Finish Line, Champs, Jimmy Jazz and reebok.com for $115.
Stay tuned for additional info and content on the launch.