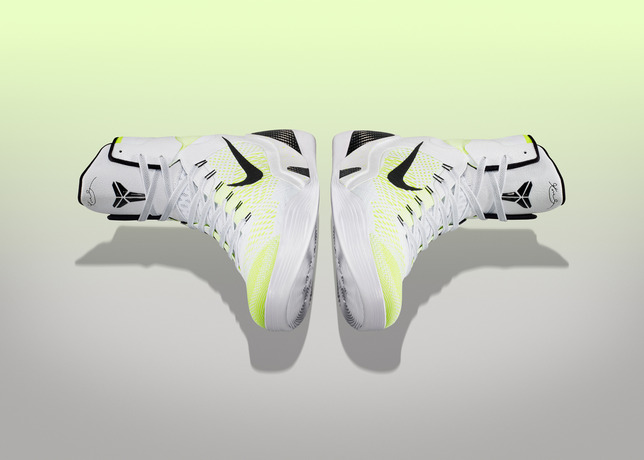 Having released ahead of the official global retail date exclusively at 21 Mercer and Dover Street Market New York in New York City, the Nike Kobe 9 Elite 'Volt' Pack is a celebration of the latest frontier of basketball footwear engineering and of basketball superstar Kobe Bryant's career in the past and in the present.
It's a beautiful sneaker and easily mixes with performance and street style for a look that's both retro (a la "Back To The Future") and ahead of its time.
See more below of the Kobe 9 Elite 'Volt', courtesy of Nike: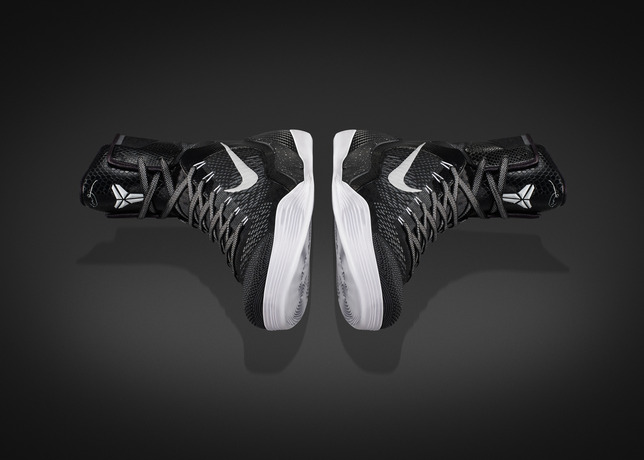 Using the power of color to commemorate the arrival of one of Nike's most groundbreaking basketball innovations to date, Nike celebrates the global launch of the KOBE 9 Elite with the release of two additional colorways. The exclusive KOBE 9 Elite in Black, Volt and White, and Black, Silver Reflective, and Grey, will be available in limited quantities in New York City.
Harnessing the pioneering lightweight strength of Flyknit, Nike and Kobe Bryant introduce the game-changing KOBE 9 Elite. The first basketball shoe to utilize Flyknit, the KOBE 9 Elite redefines the look and performance of the sport's footwear bringing unprecedented power, strength, and flexibility to one of the game's greatest players.
The one-piece Flyknit upper is constructed from strands of special yarn that essentially, notes designer Eric Avar, "act as a second skin for Kobe, engineered much like the design of a spider web."