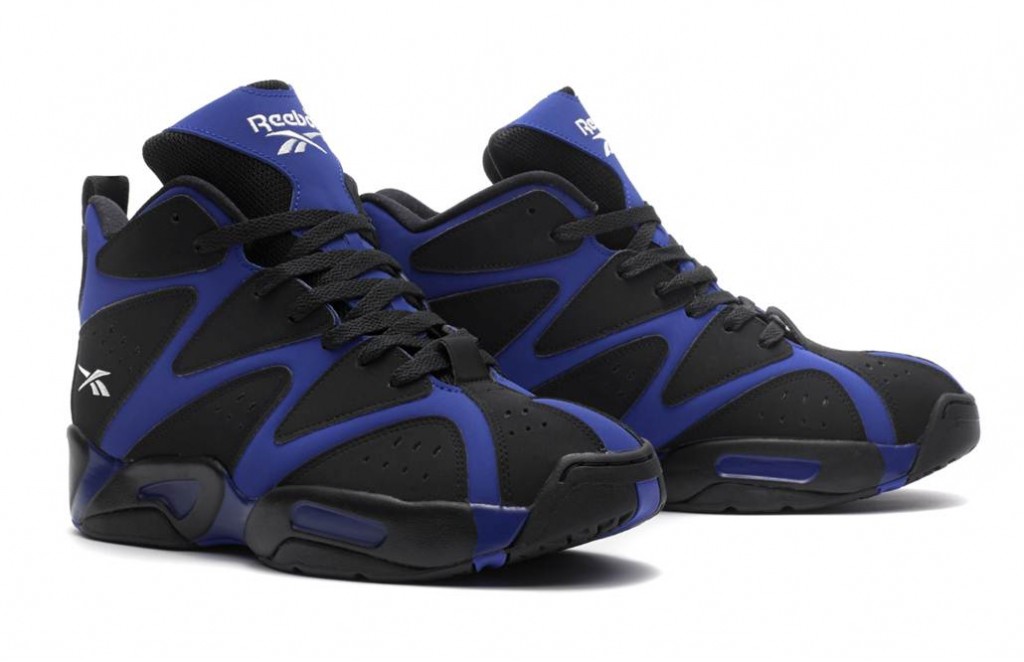 Not all was green with former Seattle SuperSonic superstar Shawn Kemp played — he also gave opponents a bit of black and blue from his slams. And Reebok made sure to show it on The Reignman's feet!
Bringing back another version of the classic, the Vector is debuting the Reebok Classic Kamikaze I in black/blue.
See more of the Kamikaze I OG black/blue below, courtesy of Reebok: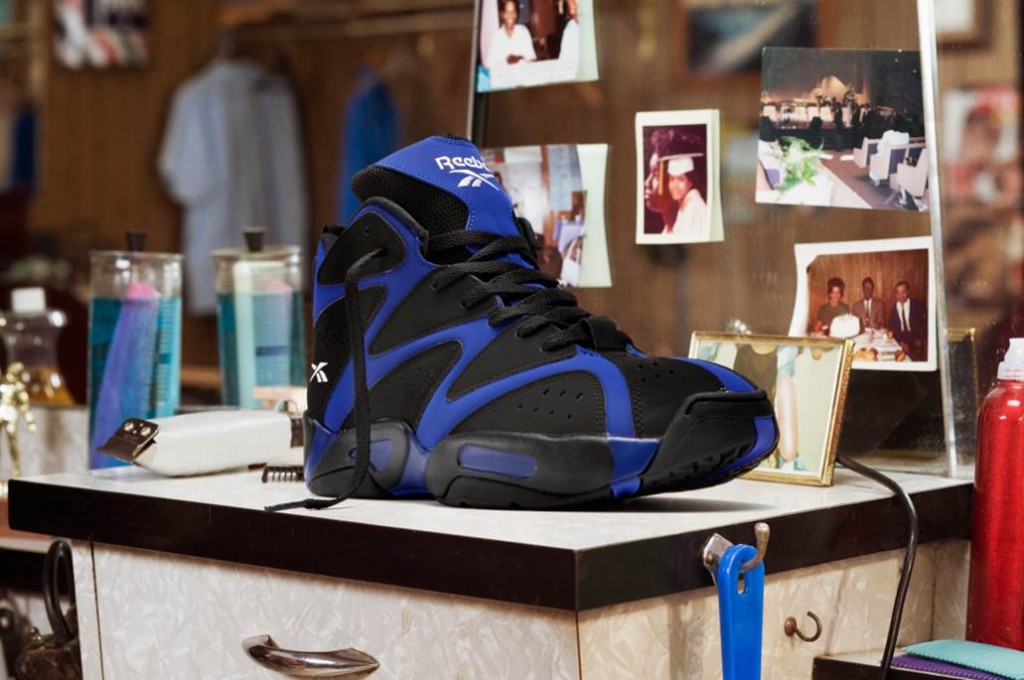 Hot on the heels of the Kamikaze I white/black/green launch on Friday, January 17th, Reebok Classic is readying the release of the Kamikaze I black/blue on Friday, February 7th.
Lightning struck every time Shawn Kemp stepped on the court.  His larger than life persona set a new pace for basketball, and his groundbreaking athleticism inspired a shoe just as bold: The Kamikaze I.
Shawn Kemp and the Kamikaze I, A Cut Above Since 1994.
On February 7th, Reebok Classic will bring back the Kamikaze I OG black/blue at key retailers including Foot Locker, Champs, Jimmy Jazz, DTLR, Villa and reebok.com for $115.