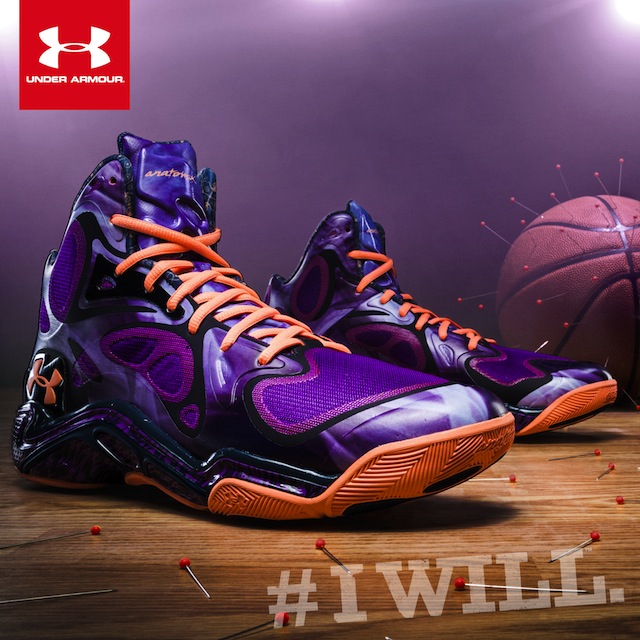 Golden State Warriors point guard and first-time NBA All-Star Stephen Curry showed a bit of a different side in the game on Sunday, registering only 12 points, but proving he had a mean handle through traffic with 11 assists.
Oh, and he wore the latest edition of his player exclusive Under Armour Anatomix Spawn "Purple Voodoo" sneaker.
According to Under Armour:
These are available now on UA.com.
The design speaks to NOLA's relationship with the spiritual world. The Smoky graphic on the upper embodies the mystery around Voodoo.
Significance of colorways:
Indigo – Sacred color, removing evil
Purple – Physical strength and wisdom