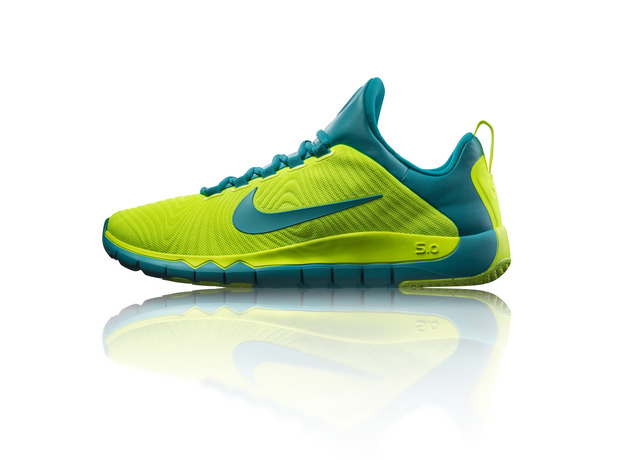 BMF Training: Being a baller isn't just about what you do on the court – it's about how you prepare to ball when you're away from it. BMF Training is about bringing you the latest in training footwear and apparel that can help you raise your game and also give you insight into what the best players are wearing in preparation for their battles on the NBA stage.
Courtesy of Nike:
Men's training has evolved and so has the modern athlete. Nike ushers in this new era of training with the new Nike Free Trainer 5.0, designed to the specifications of athletes looking for a versatile, evolved training shoe.
Designers crafted the new 2014 Nike Free Trainer 5.0 with versatility across strength and cardio training top-of-mind. For the first time, the outsole features hexagonal flex grooves to help athletes move naturally and be more agile. An anatomically-shaped heel promotes greater control and the adaptive fit allows for a comfortable, customized lockdown fit.
At 9.9 ounces (men's size 10) the shoe's upper is lightweight without compromising strength and durability. It features a breathable upper composed of a fingerprint-inspired pattern. The shoe can be used for both indoor and outdoor workouts.
The new Nike Free Trainer 5.0 is available at Nike.com and select retail locations beginning April 3.
Additional shots of the Nike Free Trainer 5.0 below, courtesy of BMF and Nike: