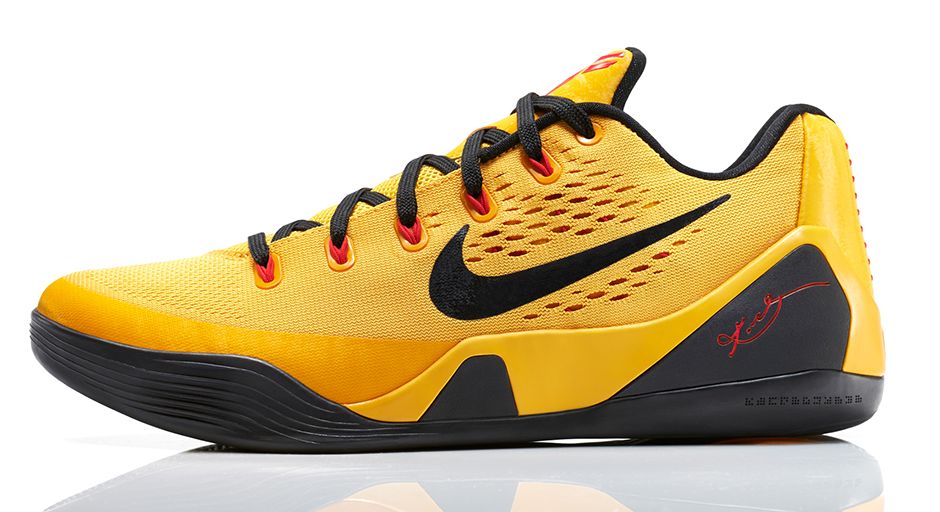 As great as the Nike Kobe 9 Elite has proven to be from an aesthetic and performance standpoint, it's really an evolution of an extreme that Kobe Bryant first made concerning the shoe's cut. While the mainline Kobe 9 is cut high like a boxing shoe, the Nike Kobe 9 EM is back to its older dynamic of a low-cut sneaker.
This time using Nike's Engineered Mesh – a mesh that varies in its hole ventilation according to certain areas of the shoe's upper – the Kobe 9 EM debuts in a classic colorway inspired by a classic Bruce Lee outfit.
We at BMF Kicks & Sportswear love the use of Engineered Mesh in addition to Dynamic Flywire, which was absent on the Nike Kobe 8 System. Even more, the sole fully cups and contains the rest of the shoe from the heel throughout the entirety of the midfoot, somewhat terminating early into the forefoot (a key aspect of keeping the foot from turning).
See more of the Nike Kobe 9 EM below, courtesy of Nike: