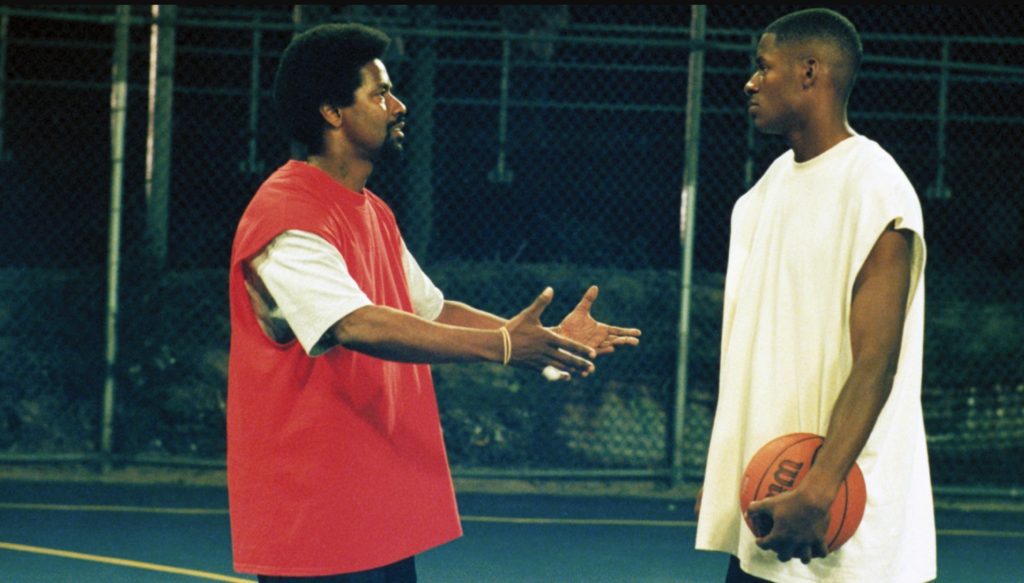 Basketball is without a doubt one of the most popular sports in the world. On top of this, it's also extremely exciting. This is what makes it a prime choice for a movie. We've taken a look at what we think are the best basketball movies ever made. Look through our list and find the best one for you to watch.
10. White Men Can't Jump
This is as an all-time classic. It has two quality performers in Woody Harrelson and Wesley Snipes and a fantastic script to help it move along. A lot of the movie surrounds basketball betting, and not the kind that uses NBA odds to work out the results. It's definitely a movie you should be checking out if you haven't seen it. If you have, then watch it again, it gets better every time.
9. Space Jam
Look, we know it's probably seen as a kid's movie, but Space Jam is still a stone-cold classic. We're talking about the original here, obviously. The LeBron James remake didn't quite hit the heights that the Michael Jordan original gave us. Watching a basketball movie is one of the best ways to enjoy the sport, in fact, it only comes second to watching it live in person.
8. Blue Chips
This is a movie that's more focused on high school/college ball than the NBA. So, you won't see much in terms of the pro game when watching this. However, it shows a very real depiction of the college basketball world, with some of the less pleasant aspects of it covered in great detail. This movie brought us the first time that Shaquille O'Neal and Penny Hardaway paired up; they would later do so again in the NBA on the Orlando Magic.
7. Coach Carter
Samuel L. Jackson is a national treasure for a reason. He really shows his range as an actor in Coach Carter, a true story of a high school basketball coach. This one might bring tears to your eyes, but it's definitely a must-watch movie.
6. Above the Rim
This is a basketball movie with a difference. It shows the realities of life for talented players when they don't have positive support in their lives. This really is a gritty movie that covers a lot of things that people probably aren't totally aware of. Above the Rim is one of the most underrated basketball movies of all time.
5. He Got Game
All we really need to say about this movie is that Denzel Washington is in it. You know it's going to be good if it's got Denzel. It's more than just that though, it's a movie that really pulls you in a number of directions. The script is fantastic and the acting is amazing, including from Ray Allen, who plays the iconic Jesus Shuttlesworth. Put this near the top of your list if you haven't seen it.
4. Hoosiers
This is the underdog story that's as old as time itself. It tells the story of a smaller school that is trying its hardest to win the state championship game when they're given no chance. Do yourself a favor and watch this movie. You'll thank us for it afterwards.
3. Glory Road
This is such an underrated movie, but we're not going to make that mistake here. It tells the story of Don Haskins and his Texas Western College (now the University of Texas – El Paso) basketball team in the 1960s. The team's battles off the court (racism in the south) are as noteworthy as their battles on the court, where they make it all the way to the championship game against Kentucky and its legendary coach, Adolph Rupp. If you want to feel inspired, check this one out!
2. Hoop Dreams
Okay so this isn't a movie like the others on this list as it's a documentary. That doesn't mean you shouldn't watch it though. Hoop Dreams tells the story of two young men who are desperate to make it as basketball players. Each one has different struggles they go through while on their journey. It might not have been written in the traditional scripted sense, but this movie has more than enough emotion running through it to grab the attention of anyone. If you only ever watch one documentary, make it Hoop Dreams.
1. Love and Basketball
This is a bit of a strange one. It's a love story that's centered around basketball. It makes it a bit different to the other movies on the list as sometimes the basketball can take a bit of a back seat. Despite this, it can still provide viewers with some real insight into the lives of college basketball players. Not everyone can make it to the show every year, so the pressure is unreal. This is the reality for a lot of players and this movie depicts it very well. Add in a love story, and you have the number one movie on our list.