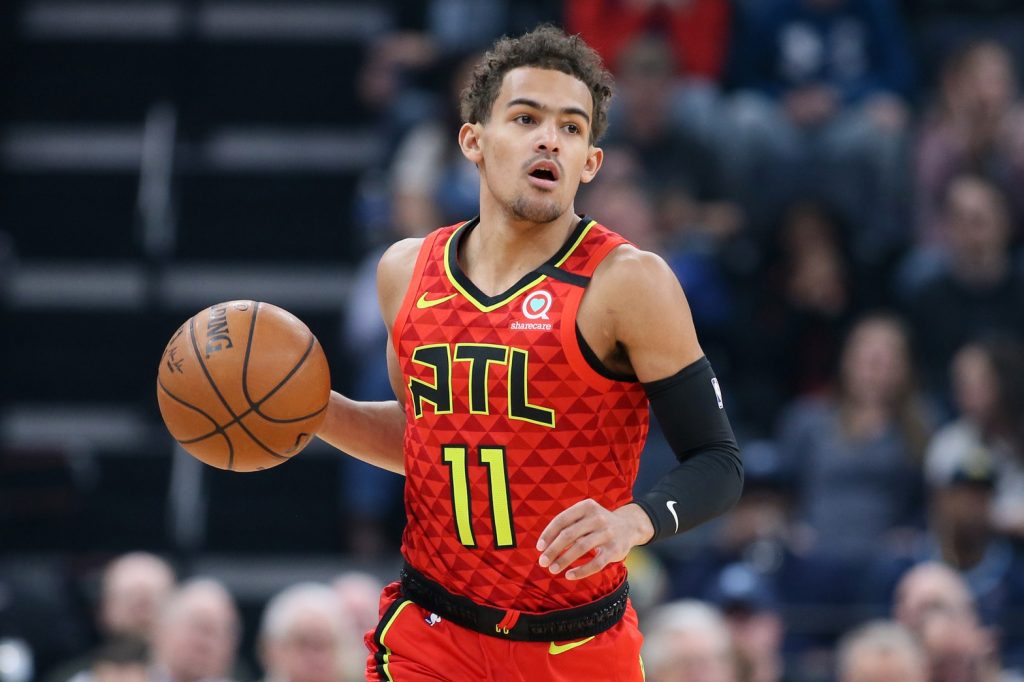 The big question that surrounds NBA now is how it is evolving, leaving some older, more traditional players behind. The best ever NBA team now has four, maybe five sharpshooters, where they may have once only had one or two. This new style of playing is stretching defenses and changing the idea of conventional basketball with each new play. The three-point game is beginning to hold solace within the game, with centers even having the ability to sink shots from outside.
The fact that NBA players are improving their shooting is no doubt, but it is now being questioned whether this has ruined the NBA. In the 90s and into the 2000s, it was common for teams to shoot mid-range jumpers or post-ups, but now the math says that you should shoot as many threes as you can during each game. Some are pushing for a change as a result of the shift.
Is it Time for Change?
There is a growing concern about how many prolific shooters are entering the league and if it has reached its peak. There are questions being made as to whether defenses should be tighter or new rules should be added to the game, giving an advantage to the defenders in question.
The new rule proposal sees a limitation being made surrounding the amount of three-point shots available per game. These attempts would be limited to 20, with each three-point shot being worth only two. When the timer goes down to just 6 minutes remaining each team will be fully capable of shooting as many threes as they like, all being worth full points.
However good or bad the rule change may feel, the actual functionality does not cater to players or fans. One of the main attractions of basketball is how beautifully simple the skill and hard work seems. Fans of all knowledge can enjoy what is going on, enjoying each team's strategies for face value or for the deeper focus and thought that has gone into them.
Are Teams Shooting Deeper than Ever?
From analysis, it shows that teams are seeing more three-point attempts during the games played and the percentage of overall field goals that are three-pointers. Over the last 18 years, there has been a steady growth as each season progresses. Between 1990 and 2007, the basketball season saw a growth of 10 extra three-pointers attempted per game, and just 10 years after that, they grew by another 10 shots per game. The league average has risen by another 5.9 three-pointers per game adding to the standard trend of a 10-shot increase per game cycle in the last seven years.
Is the Increase in Three-Pointers Seeing Teams Shoot Better?
The answer boils down to a no. The shot attempt percentage has taken a much greater push, but the average of successful hoops has largely remained the same. Teams are shooting from deeper more often, but the scores of games are staying pretty much the same as they always were.
All of these changes equate to NBA teams having amazing shooters like they always have, but just far more of them. Teams are losing nothing from attempting shots from deep, unlike previous years where this may have come as a hindrance to teams trying to score big. With the current predictions, NBA teams are set to be shooting at least half their shots from three by the 25/26 season.
Are More Three Throws Causing a Problem?
The answer is entirely based on how you view basketball as a whole. The use of three-pointers becoming 50% of each team's attempts is adding strong homogenization to all of the NBA, creating this monotonous passage of play from game to game. Although new strategies will be in place, the overall focus will lie on taking shots from deep if no other options are available.
Fans don't want the game to feel stagnated or boring, and the lack of variety is what is causing this. While it is fun to see players shoot from deep if that is the focus of every play, the appeal, and wonder of seeing someone sink a three-throw will lose its magic.
One of the clear issues of basketball and the NBA is that players are becoming too good at every aspect of the game. No matter their position, we see more and more the great ability to shoot. The league is always going to progress which is good, as elites adapt and evolve, but is this removing the balance of attack and defense? It is clear that some changes are needed to keep basketball as exciting as it has always been for the players and the fans.