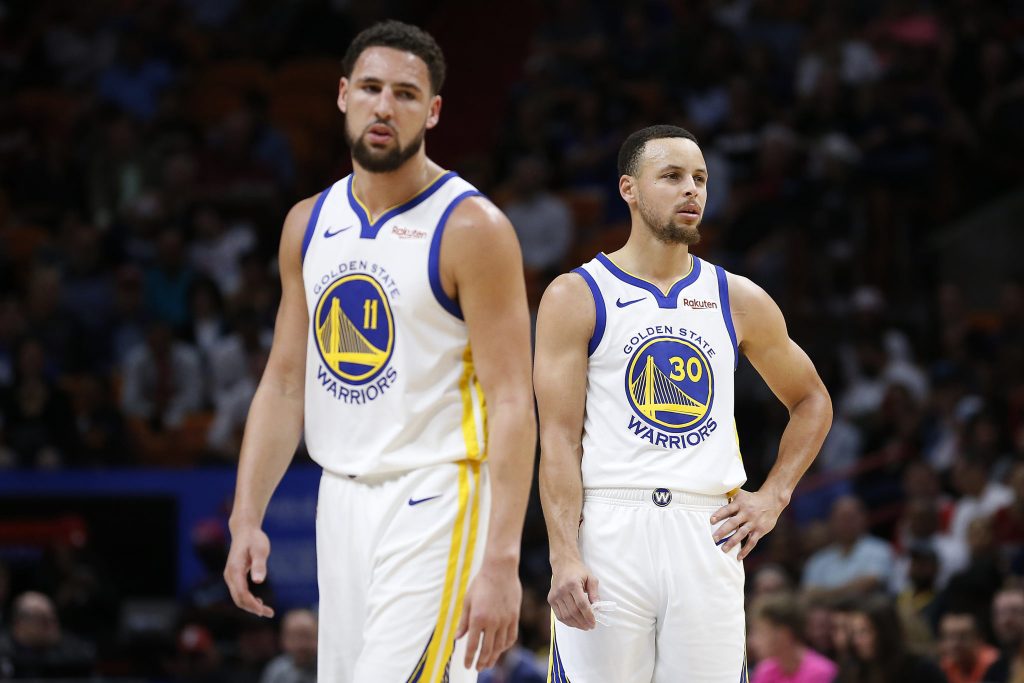 The Golden State Warriors have been one of the most dominant teams in the NBA over the past decade, winning four championships in the last eight seasons. With Stephen Curry back in the lineup, they are poised to make a run at the championship. But what are their chances of actually winning it all? In this article, we'll take a look at the Warriors' current roster and analyze their chances of bringing home an NBA title this year.
The Warriors' Roster
The Golden State Warriors have one of the most talented rosters in the league, with stars like Stephen Curry, Klay Thompson, Draymond Green, and Andrew Wiggins leading the way. They also have some solid role players, such as Eric Paschall and Kevon Looney, who can provide valuable minutes off the bench. With such a deep roster, it's no wonder why many people believe that they have a good chance of winning it all this year.
Stephen Curry's Return
Stephen Curry has been out since early February due to injury, but he recently returned to action against the LA Lakers on March 5th. His return is huge for the team as he is one of their best players, and his presence on the court gives them an added boost offensively. His ability to shoot from anywhere on the court makes him a threat that opposing teams must account for at all times.
Strength in Depth
The Warriors have plenty of depth which allows them to mix up their lineups depending on who they are playing against. This gives them an advantage over other teams who may not be able to match up with them when it comes to having multiple options off the bench. Their depth also allows them to play small ball if needed or go big with two traditional centers if they want to control the paint more effectively.
Home Court Advantage
The Warriors will benefit from playing most of their games at Chase Center where they have been dominant over recent years. Playing at home gives them an edge over opponents as they know how to use their home-court advantage well and can often get crowd support when needed during close games. This could be crucial come playoff time when every game matters more than ever before.
The Western Conference Competition
The Western Conference is always tough, but this year it's especially competitive. The Los Angeles Lakers are still the favorites to win it all, but several other teams could challenge them for supremacy. The Denver Nuggets have been one of the best teams in the conference over the past few years and will be looking to make another deep playoff run.
The Phoenix Suns have also made big strides this season and could be a dark horse contender for a championship. And don't forget about last year's surprise team, the Portland Trail Blazers, who could be even better this year with Damian Lillard leading the way.
The Odds
According to FiveThirtyEight, the Golden State Warriors have a 92% chance of making the playoffs and a 9% chance of winning the NBA Finals. Las Vegas also has the Warriors as the favorites to win the 2022-23 championship, along with the Brooklyn Nets and Boston Celtics. While these odds may seem favorable, the NBA is a highly competitive league, and anything can happen in the playoffs.
Reasons for Optimism
Despite not being the favorites to win the championship, there are several reasons why fans should be optimistic about the Warriors' chances. First and foremost, the team has one of the best players in the league, Steph Curry. With Curry leading the way, the Warriors have a chance to win any series. Additionally, the team has a solid supporting cast, including Draymond Green and Andrew Wiggins, who can step up when needed.
Another reason for optimism is the team's defense. While the Warriors are known for their high-powered offense, they also have a strong defense that can shut down opponents. Players like Kevon Looney and Andre Iguodala are key contributors on the defensive end and can make life difficult for opposing teams.
Potential Challenges
While the Warriors have a lot going for them, there are also some potential challenges they may face. One of the biggest concerns is injuries. Injuries have plagued the Warriors in recent years, and if key players like Curry or Green were to go down, it could significantly impact the team's chances of winning.
Another challenge is the competition. The NBA is filled with talented teams, and the playoffs are always unpredictable. The Warriors will need to bring their A-game every night if they want to make it back to the finals.
Can They Overcome Injuries?
Injuries are always going to be part of any team's success or failure during an NBA season but it seems like more than ever before injuries will play a major role in deciding who wins it all this year. With so many stars returning from long-term injuries (Curry, Thompson), there's always going to be some risk involved when it comes to keeping them healthy throughout an entire 82-game regular season plus playoffs if they make it that far. It'll be up to Kerr and his staff to manage minutes carefully so that they can keep their stars fresh for when it matters most: come playoff time when every possession counts towards victory or defeat.
Conclusion
The Golden State Warriors certainly have a good chance of winning this year's NBA championship given their deep roster and home-court advantage combined with Stephen Curry's return from injury.
While they may be the favorites, they will need to overcome some challenges if they want to repeat as champions. With a strong defense, a talented roster, and one of the best players in the league, the Warriors have a good chance of making another deep playoff run.
However, there are still many games left in the regular season so we will just have to wait and see how things unfold before making any predictions about who will be crowned champions come June.