"And take off that vest. You look like Aladdin!" – Superbad, 2007
McLovin wasn't the first person whose threads caused a stir, and he won't be the last.
NBA players have been committing fashion fouls for years. Now we take a look at the five most obvious offenders.
5. Kurt Rambis and his black-rimmed glasses.
For 14 seasons, the power forward took the court in a set of glasses better suited for a lawyer. Rambis' specs earned him the nickname "Superman" but his career statistics were more on the level of Clark Kent.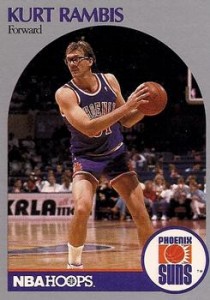 4. John Stockton and his short shorts.
The NBA's all-time assists leader unofficially holds the career mark for most amount of thigh exposed throughout a career. Along with Area 51 and Pitbull's music, why Stockton chose to wear such short shorts remains a mystery. Despite being short on material, the former Utah Jazz point guard was elected to the Basketball Hall of Fame in 2009.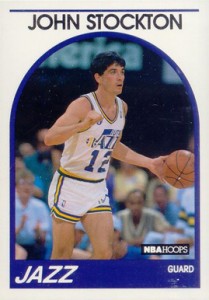 3. Kenny "Sky" Walker and his 1989 compression shorts.
Without the assistance of a pair of white compression shorts, Walker and Stockton would be neck and neck (or thigh and thigh) for the title of most exposed thigh. For reasons unknown, Walker competed in (and won) the 1989 Slam Dunk Contest while wearing extremely long compression shorts underneath his uniform. Walker's dunks that night evening may have earned him a trophy, but his compression shorts are all we'll remember.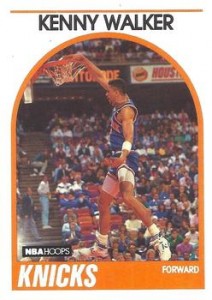 2. Kevin Willis and his elbow pads.
Willis played 20 seasons in the NBA yet his elbows always gave the impression he was playing in the NFL. The seven-footer's 'bows had more protection than a State of the Union address. Oddly enough, Willis majored in Fashion and Textiles while at Michigan State.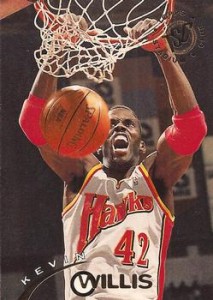 1. Dwight Howard and his double elbow sleeves.
Another elbow offender is the only member of the list still active in the league today. Though it's been proven that a "shooting sleeve" serves no practical purpose and is clearly cosmetic, Howard has regularly worn sleeves on both arms since at least 2009. If the sleeves didn't look ridiculous enough, Howard has worn "bedazzled" sleeves featuring silver streaks since his final season with the Magic. The center's arms may be accessorized but his fingers remain ring less.
Bonus: Michael Jordan and his Wizards uniform.
Like a dog in a diaper, that just didn't look right….