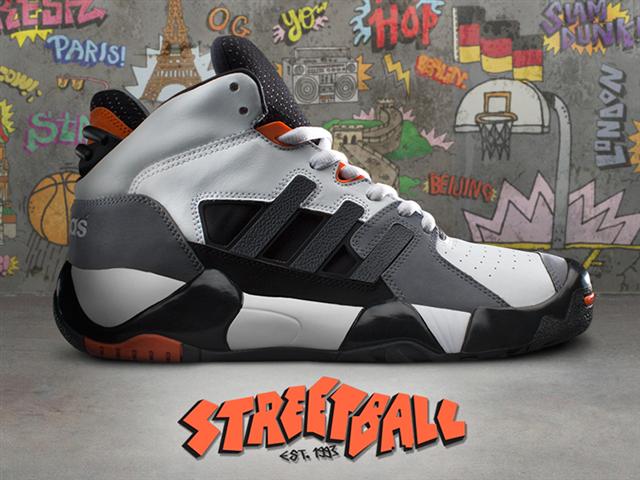 BMF Style: Because balling is more than the roundball – it's the lifestyle that surrounds the ball. BMF Style brings you the best styles in sportswear and fashion apparel for when you're away from the court, whether you're checking for new gear or checking for your favorite NBA players' pieces outside of the locker room.
Courtesy of adidas:
adidas Originals is bringing back the Streetball 2. Originally created in 1993, the Streetball 2 was made to wear during the adidas Streetball tournaments. It was perfect for the courts with a reinforced rubber toe to withstand the wear and tear on the black tops and dye cuts for ventilation.
Most recently, the Streetball 2 has been re-vamped by designer Jeremy Scott, while the adidas Originals Blue Collection designers have also offered up versions of their own.
Dropping March 29, 2014, the Streetball 2 is being re-released in its original colorway and in three neon colorways; yellow, green and pink. Available at adidas Originals retail stores, adidas.com/originals, $110.