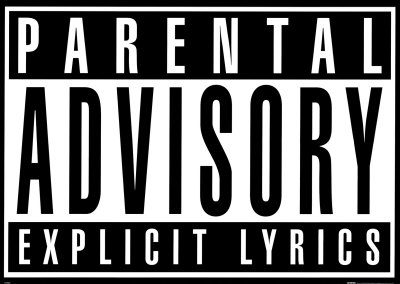 NEW YORK – Eastern Conference semifinals 1995: The New York Knicks are down by two points (97-95) to the Indiana Pacers with five seconds left and the ball in Patrick Ewing's hands……
[youtube]https://www.youtube.com/watch?v=ywR6vWbU6cg[/youtube]
Flushing, Queens native Arian Asllani, better known by his stage name Action Bronson, is highly respected for his lyrical rhyming gymnastics, and grimy, often hysterical, 90s era style and flow.
A former chef, Bronson's calling card is his propensity to intermingle his culinary expertise, hoops references, THC in all its forms, and the gritty New York city backdrop he grew up in.
With a myriad of basketball references in Action's rhyming catalog to choose from, covering one verse just wouldn't cut it.
I present to you every basketball reference in the entire Blue Chips 2 mix-tape.
Practice
"I'm supposed to be the franchise player, and we're in here talking about practice. I mean, listen, we talkin' about practice. Not a game, not a game, not a game, we talkin' about practice."
"Slap her ass like she scored 30, ride dirty."
"You batty boys ain't even on my radar
, order breasts of veal at Walt Frazier's."
"Dog, I lay with hoes, smoke butter the same color as Jalen Rose."
[soundcloud url="https://api.soundcloud.com/tracks/117519004″ params="color=ff5500&auto_play=false&hide_related=false&show_artwork=true" width="100%" height="166″ iframe="true" /]
It Concerns Me
"I seen a lot, but I ain't seen it all. Dreams to ball, but I ain't talking bout Seton Hall."
[soundcloud url="https://api.soundcloud.com/tracks/118090245″ params="color=ff5500&auto_play=false&hide_related=false&show_artwork=true" width="100%" height="166″ iframe="true" /]
Contemporary Man
"Now write your name 100 times on the blackboard
. Just a white man excelling in a Black sport, like I'm Pistol Pete
. You already know you a goner when I kiss your cheek."
"Ginger ale laying in a Knicks cup
, pay thirty dollars for a dick suck."
[soundcloud url="https://api.soundcloud.com/tracks/32452177″ params="auto_play=false&hide_related=false&visual=true" width="100%" height="166″ iframe="true" /]
Twin Peugots
"The joint thicker than Pinky's butt, just as stinky. 
Nick Van Exel with the handle, Helsinki."
[soundcloud url="https://api.soundcloud.com/tracks/118090251″ params="auto_play=false&hide_related=false&visual=true" width="100%" height="166″ iframe="true" /]
Man & The Mirror
"The '89 station wagon, Mercury Sable, 
Forest Green, forest park, Horace Grant."
[soundcloud url="https://api.soundcloud.com/tracks/119649873″ params="auto_play=false&hide_related=false&visual=true" width="100%" height="166″ iframe="true" /]
Midget Cough
"Ayo, the spliff look like a shrimp when it shit. 
Smoke the shark, Greg Norman shit, me and Robert Horry in a foreign whip."
[soundcloud url="https://api.soundcloud.com/tracks/85982701″ params="auto_play=false&hide_related=false&visual=true" width="100%" height="166″ iframe="true" /]
9.24.13
"No, I caught her cheating, her pussy didn't feel the same
. She was probably with one of the Broncos
, or LeBron so…I blew her car up."
"I told the driver Lenny, swing me by the Garden I gotta talk to Pat. Showed him some stacks. Then showed him the gat like 'you're gonna miss the finger roll right?' Yes Mr. Baklava, then I cartwheeled in an aqua car."
[soundcloud url="https://api.soundcloud.com/tracks/118090256″ params="color=ff5500&auto_play=false&hide_related=false&show_artwork=true" width="100%" height="166″ iframe="true" /]
Rolling Thunder
"I play ball like Billy Hoyle. Now I need a Sidney Dean to help me start this brothel in the Philippines."
"The rap Dennis the Menace with Dennis Rodman in Venice inventive."
[soundcloud url="https://api.soundcloud.com/tracks/118090257″ params="color=ff5500&auto_play=false&hide_related=false&show_artwork=true" width="100%" height="166″ iframe="true" /]