Baller Mind Frame's No Layups brings you the hottest NBA stories on the web mixed with personal opinion from our very own Aaron Lanton. Check it often and absorb the knowledge we're dropping on you!
The Cleveland Cavaliers have fired Mike Brown from his position as head coach, the team announced on Monday.
This marks the third time Brown has been fired in the last four years and second time the Cavaliers have relieved him of his duties. The Lakers also fired Brown five games into his second season with the team.
When Brown returned to Cleveland, there were smiles all around, from Brown himself and team owner Dan Gilbert. They talked about how this time their journey together would be different from the previous stint, which ended with Brown being fired and LeBron James bolting for Miami.
That honeymoon was short-lived, as Brown was fired after only one season. Gilbert said it was a tough decision to fire Brown — again.
"This is a very tough business," Gilbert said. "It pains all of us here that we needed to make the difficult decision of releasing Mike Brown. Mike worked hard over this last season to move our team in the right direction.
"Although, there was some progress from our finish over the few prior seasons, we believe we need to head in a different direction. We wish Mike and his family nothing but the best." Sporting News
This footage of Mike Brown was recorded just moments after his firing was announced.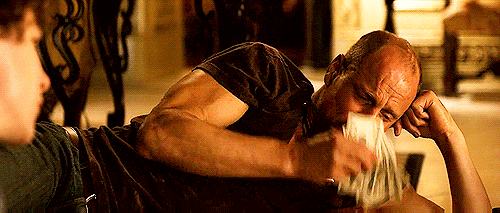 Poor Mike Brown. Fired three times in four years, twice by the same franchise, and still getting paid millions of dollars to do nothing. That's how you know you made it. In fairness, the Los Angeles Lakers and Cleveland Cavaliers would ruin the reputation of most coaches given their respective situations with rosters, injuries, and questionable front office decisions.
Mike Brown is going to get another shot as a coach down the road. He is only 44 years old with nine years experience as a head coach in the NBA. This is only the beginning of his career. – AL