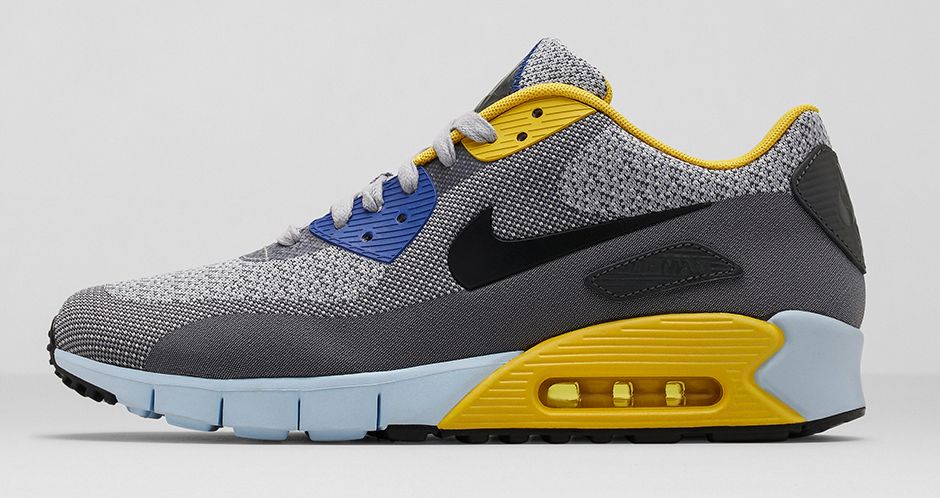 BMF Style: Because balling is more than the roundball – it's the lifestyle that surrounds the ball. BMF Style brings you the best styles in sportswear and fashion apparel for when you're away from the court, whether you're checking for new gear or checking for your favorite NBA players' pieces outside of the locker room.
Courtesy of Nike | featuring the Nike Air Max 90 Jacquard City 'Paris' >>
Paris has long been regarded as a cultural trailblazer and worldwide influencer in terms of art, architecture, and fashion. Now, La Ville-Lumière, or the City of Light, plays muse for one of the latest Nike City Packs, featuring two premium styles for one beautiful city.
Traditional in construction, the Air Max 90 Jacquard builds upon the age-old romanticism of Paris. Stitch-down leather, waxed cotton laces, and Paris badging on the tongue lend premium detailing to a one-piece jacquard canvas, characterized by multi-weaved threading.
The BMF Kicks & Sportswear Take:
The Nike Air Max 90 Jacquard City 'Paris' is a shoe that wins because of its use of textures. At this point, if you've been following the lineage of Nike heritage sneakers, the Air Max 90 has been done a thousand times, but textures always add a new facet to shoes, and the same has been done to this Paris piece. The neutrals of grey and Vivid Sulfur yellow give it a muted brightness that works really well.
(Also, the Free forefoot is a great touch for fit, potentially.)