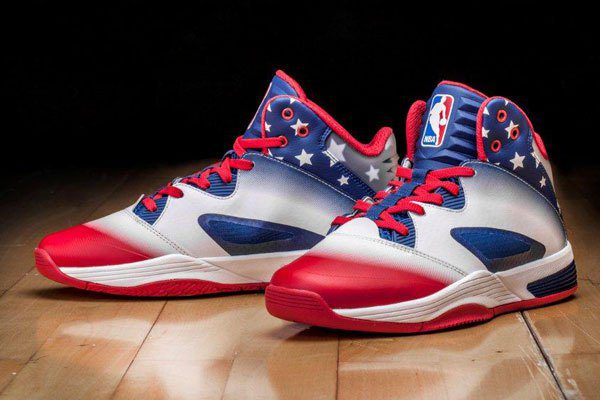 In a strange case of celebrating random momentous occasions, the NBA is releasing a special NBA basketball shoe that commemorates the league's 68th year of existence. Odd, no? There's not a whole lot to say about it and the reasoning for celebrating Year 68 is unknown, but nevertheless, the shoe is coming. The NBA will sell 1,946 sneakers to commemorate the NBA's first season in 1946 and recognize the league's 68th anniversary.
Dressed up in red, white, and blue, it's an interesting shoe. Not terrible, but not anything people would knock down doors to pay $120 for (that's the actual price). Something of an unusual-looking shoe, it reminds of the later series Reebok Question/Answer Allen Iverson signature series mixed with the Air Jordan 7 Retro.
You can see more about the new commemorative sneaker, courtesy of Sports Illustrated and the NBA.