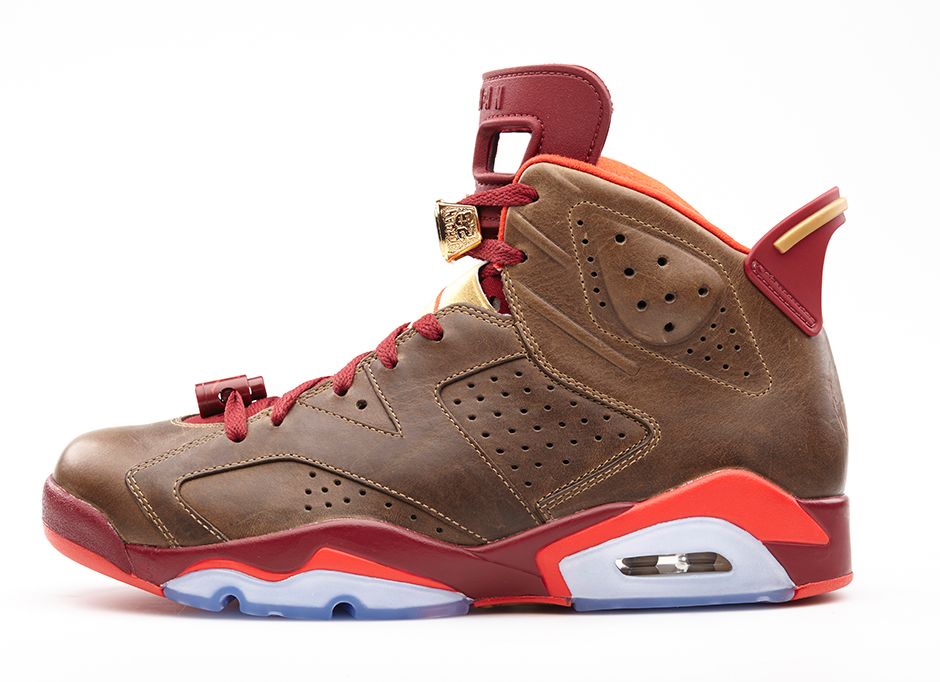 BMF Style: Because balling is more than the roundball – it's the lifestyle that surrounds the ball. BMF Style brings you the best styles in sportswear and fashion apparel for when you're away from the court, whether you're checking for new gear or checking for your favorite NBA players' pieces outside of the locker room.
Courtesy of Nike | featuring the Air Jordan 6 Retro Celebration Collection 'Cigar' >>
Big victories require big celebrations. Two unique Air Jordan 6 Retros pay a fitting tribute to the first of many with a unique ring lace toggle and a special graphic on the back heel to commemorate the six biggest victories of a storied career. Both shoes release June 14 on Nike.com (10am EDT/7am PDT).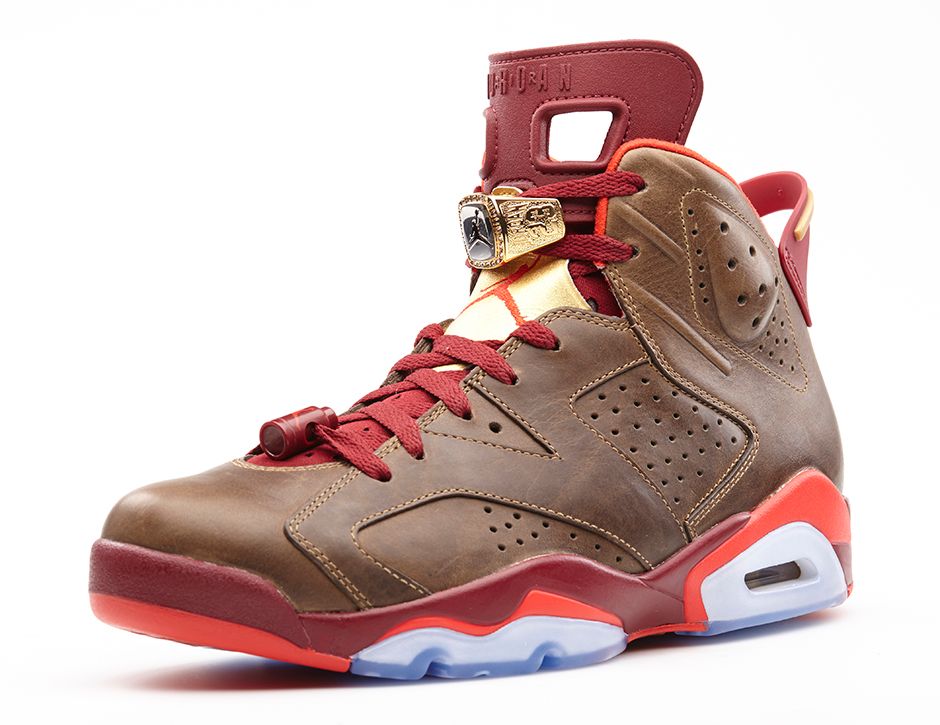 The BMF Kicks & Sportswear Take >>
Michael Jordan was never without his customary cigar and champagne when he won championships and the Air Jordan 6 Retro Celebration Collection 'Cigar' makes good on translating his frequent habit. Honoring Jordan's first NBA championship in 1991, it's a truly beautiful shoe. As can be seen, the leather is impeccable, and the colors are all paired wonderfully together. Adding on additional championship ring lace lock gives the shoe a great touch, and though these are meant to be luxury sneakers, count on more than a few players giving themselves the opportunities to play in these.