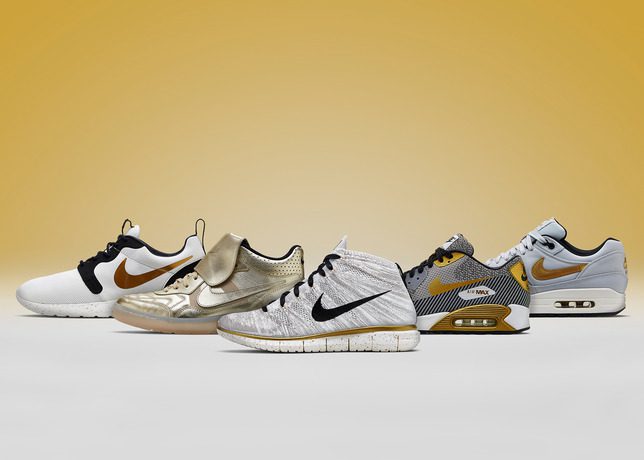 BMF Style: The Baller Mind Frame is more than the roundball – it's the lifestyle that surrounds the ball. BMF Style brings you the best styles in sportswear, fashion apparel, and accessories for when you're away from the court, whether you're checking for new gear or for your favorite NBA players' pieces outside of the locker room.
Courtesy of Nike | featuring the Nike Sportswear Gold Hypervenom Collection
>>>
The biggest stage demands the best talent. The brightest lights deserve the boldest look. Inspired by the Gold Hypervernom Phantom Special Edition boots, worn on the pitch by a beloved Brasilian phenom, Nike Sportswear will release a collection of five legendary and contemporary silhouettes signifying his quest for gold. On June 26, Nike Sportswear will introduce the Gold Hypervenom Collection.
As our Brasilian hero performs, he will wear a constant reminder of his aspirations thanks to a golden pair of Hypervenom Phantom boots. Paying homage to the on-pitch boot, the Nike Sportswear Hypervenom Collection features Nike Flyknit and Lunarlon technologies, as well as aesthetic adornments such as auric metallic hues and translucent outsoles. In this collection, football brilliance lives on through the Nike Free Flyknit Chukka, Nike Air Max 1, Nike Roshe Run HYP, Nike Air Max 90 Jacquard, and the Nike Tiempo '94.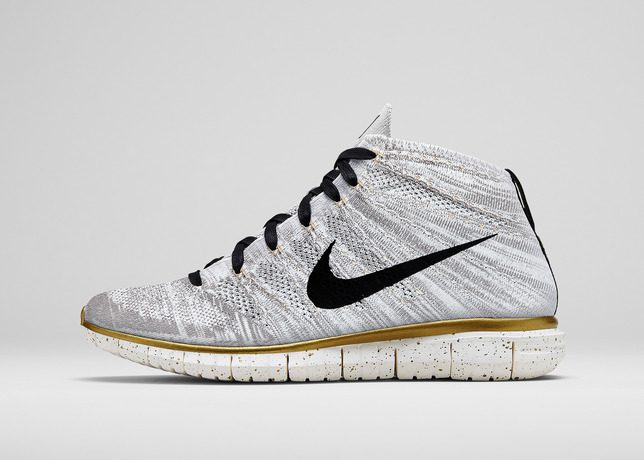 Nike Free Flyknit Chukka
The Nike Free Flyknit Chukka integrates the second-skin fit of Nike Flyknit and feather-light support of Nike Flywire with the barefoot-like feel of Nike Free for the ultimate everyday shoe. Featuring the same Nike Sportswear-specific outsole as the Nike Free OG and Nike Free Breathe, the Nike Free Flyknit Chukka delivers the classic Nike Free feel.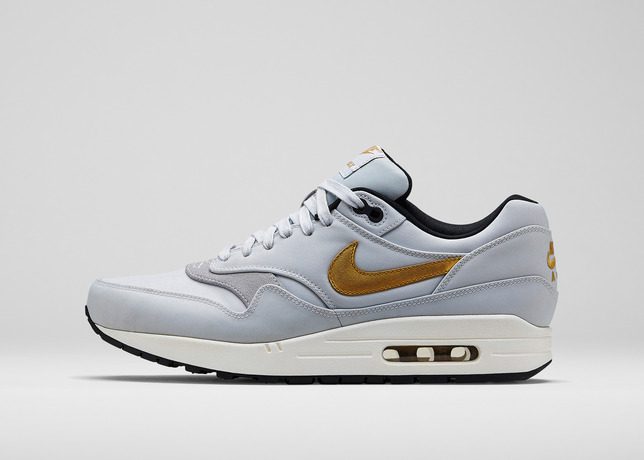 Nike Air Max 1
On March 26, 1987, an Air Max revolution began that has progressed undeterred for 27 years. After celebrating the birth of the Air Max 1, the shoe known worldwide is re-imaged in a colorway worthy of the 1: gold.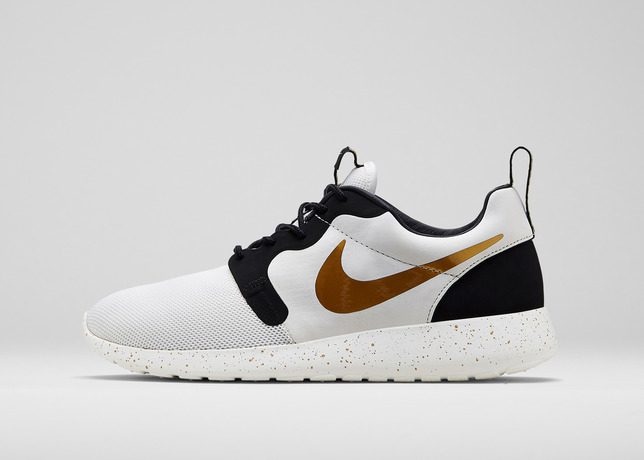 Nike Roshe Run HYP
Upon the arrival of the Nike Roshe Run in 2013, the minimal silhouette became an instant classic. The simple mesh upper and one-piece Phylon outsole serve as a blank canvas with endless design possibilities. Outfitted with Nike Hyperfuse construction, the Nike Roshe Run HYP features improved durability, breathability and support.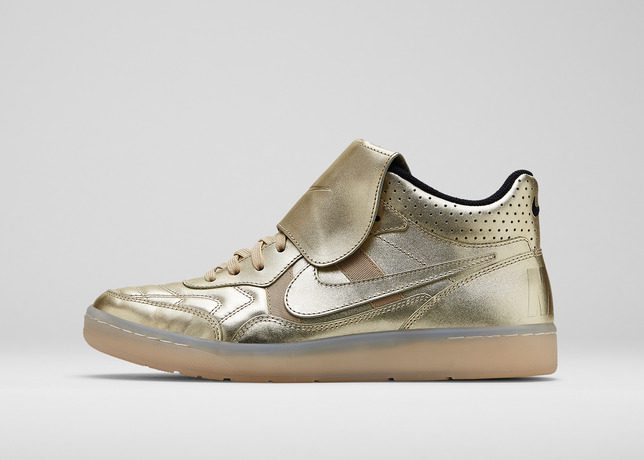 Nike Tiempo '94
Unabashedly classic, the Tiempo '94 honors the genesis of Nike Football. Timeless details such as an oversized tongue, stitched upper, and bold heel branding are updated with tonal metallic-foil leather to pay tribute to the precious prize attained through victory.
Nike Air Max 90 Jacquard
The pattern-on-pattern capabilities of the distinctive jacquard weaving process brings new life to the upper of the classic Air Max 90 by eliminating traditional panels and overlays with a single piece of fabric. To increase comfort, a lighter Phylon midsole with forefoot flex grooves replaces traditional midsole construction.