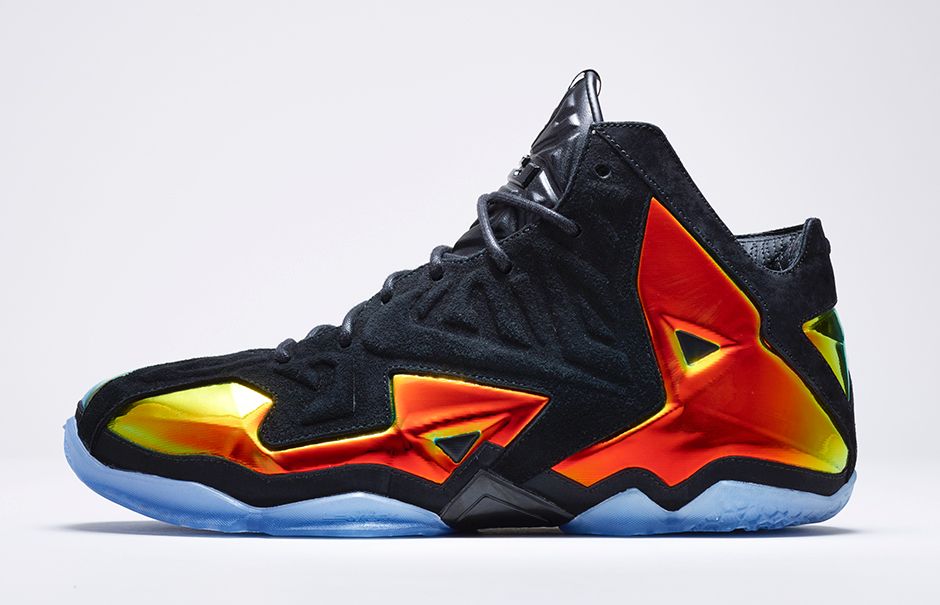 BMF Style: The Baller Mind Frame is more than the roundball – it's the lifestyle that surrounds the ball. BMF Style brings you the best styles in sportswear, fashion apparel, and accessories for when you're away from the court, whether you're checking for new gear or for your favorite NBA players' pieces outside of the locker room.
Courtesy of Nike | featuring the Nike LeBron 11 EXT 'Metallic Gold'
>>>
The face of basketball since entering the league, LeBron James greeted the highest of expectations with unparalleled skill and relentless dedication.
Similar sentiments can be shared about his evolution off the court; namely, his footwear. The latest LeBron 11 Ext. channels design inspiration from his performance model, however it's now been remade for the streets. Featuring iridescent Posite detailing, gold-colored lace tips, and an ice sole, the design doesn't shy away from standing out – much like the man behind the sneaker.