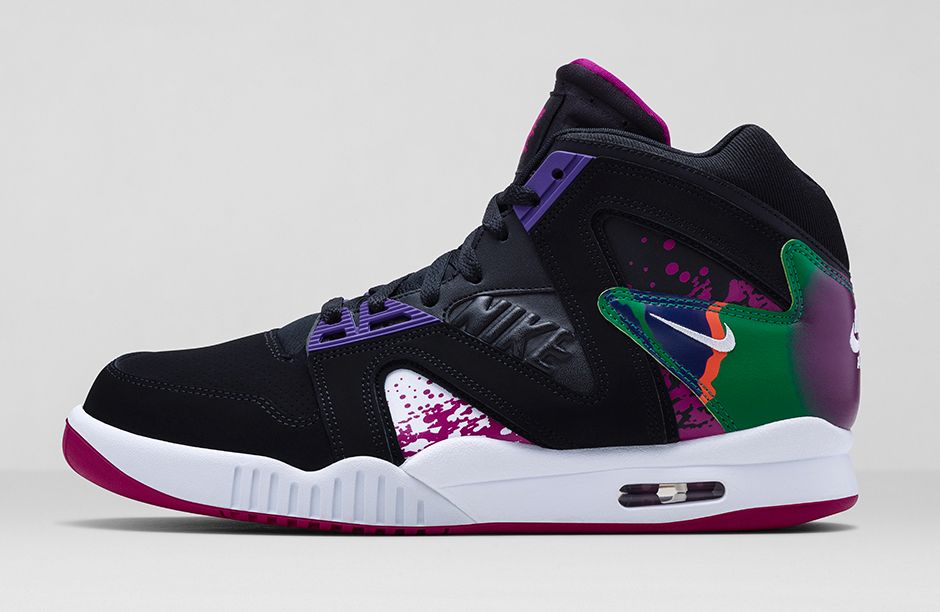 BMF Style: The Baller Mind Frame is more than the roundball – it's the lifestyle that surrounds the ball. BMF Style brings you the best styles in sportswear, fashion apparel, and accessories for when you're away from the court, whether you're checking for new gear or for your favorite NBA players' pieces outside of the locker room.
Courtesy of Nike | featuring the Nike Air Tech Challenge Hybrid 'Rave Pink'
>>>
Conventional wisdom says: To know where you're going, you must first know where you've been. The updated Air Tech Challenge Hybrid takes this truism to heart, or more accurately to its sole, building upon blocks of the past to carry the heritage of tennis footwear into a new decade.
This isn't the first time that tennis classics have collided to create a new standard. But it does mark the first occasion that the iconic ATC II tooling has been added to a hybrid design. With two pairs to choose between, one employs a primarily white leather upper for a stand-out daytime look, while the other features a mostly black upper with shades of purple. Both pairs are characterized by elements from the past, including signature graphics from the ATC I, III, and IV to create a melting pot of on-court inspiration and on-foot innovation.