Baller Mind Frame's No Layups brings you the hottest NBA stories mixed with personal opinion from our very own Aaron Lanton. Check it often and absorb the knowledge we're dropping on you!
Trivia time! How do you parlay the worst point differential in NBA Finals history into becoming the most popular American athlete, above even Michael Jordan?
A) Retire for one year citing fatigue and return to the league more motivated than ever
B) Become an internet sensation by creating hilarious memes about the team that beat you in the Finals
C) Tug at the heartstrings of fans by maintaining media silence for weeks before returning to your hometown team
D) Record Michael Jordan dissing the city of Chicago and revealing yourself to be the source of the infamous audio
The correct answer is C (the judges would have to be consulted if you chose D). James' essay to Sports Illustrated (as told by Lee Jenkins) that announced his current return home was heartwarming, succinct, and revitalized James' tattered reputation – the polar opposite of the primetime event where he proclaimed, "I'm taking my talents to South Beach."  The essay has received an overwhelming amount of positive feedback, a far cry from the harsh criticism James received after joining the Miami Heat.
https://www.youtube.com/watch?v=6QURrcvalw0
James has officially achieved the status of king. Most media outlets have absolved James of his past transgressions and refrained from expressing any skepticism. The few critics of SI's handling of James' first-person essay expressed valid concerns about journalistic integrity. Sports journalism that goes beyond the scope of facts is representing a personal opinion, and, at worse, molding the public sentiment of an athlete or sports franchise. The media manipulates narratives all the time. Athletes, sports franchises, and sports media attempt to shape narratives in whatever way works best for them at a given moment, the same as I'm doing right now. Everyone plays a part in this cycle so a hardline stance is difficult to argue in anyone's favor; however, it would be fair to claim that James' actions since the essay contradict the words that have made a nationwide hero.
I'm not promising a championship. I know how hard that is to deliver. We're not ready right now. No way. Of course, I want to win next year, but I'm realistic. It will be a long process, much longer than it was in 2010. My patience will get tested. I know that. I'm going into a situation with a young team and a new coach. I will be the old head. But I get a thrill out of bringing a group together and helping them reach a place they didn't know they could go…

But this is not about the roster or the organization. I feel my calling here goes above basketball…

In Northeast Ohio, nothing is given. Everything is earned. You work for what you have.

I'm ready to accept the challenge. I'm coming home.
James gave no guarantees in the essay except his presence and patience, another detail for which he was widely commended. Later, we learned that he signed a 2-year contract with a player option to leave after the first year. Allow me restate that fact a different way: James is leveraging his power over the Cavaliers' front office by threatening to leave after one year. Every single move the Cavs make is given a stamp of approval by James before being completed. Actually, it's probably more accurate to say that James makes strong suggestions for roster additions followed by the ominous ol' wink and gun.
The Cavaliers have already signed James Jones and Mike Miller. Ray Allen is seriously mulling another chance to play with LeBron James. Signing half of the Miami Heat's former bench shows that the Cavs' front office is not calling the shots. Just over a month ago, Allen and Jones were being criticized for not doing enough to help James in the Finals, and now they are being portrayed as invaluable pieces to the 2014-15 Cleveland Cavaliers roster. The most costly of James' pitches is trading for Kevin Love which seems like a no-brainer until considering the consequences of a potential trade with the Minnesota Timberwolves.
The Cavaliers haven't even signed Andrew Wiggins, the number one overall pick in the 2014 NBA draft, and they are already discussing including him in a trade for Kevin Love. Wiggins has been considered a basketball phenom for the past two years with unparalleled potential, but his name was notably absent from James' "coming home" essay. That omission made Wiggins an expendable asset. Suddenly, the Cavs are being bombarded with pressure from everywhere to trade Wiggins for Love now because it would make them the favorites in a wide-open Eastern Conference; favorites to win an NBA title in the eyes of many.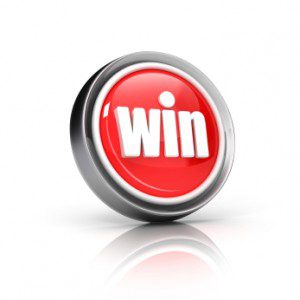 This pressure from all sides does not take into account that Love would request a max extension in the event of a trade, and that the Cavaliers would have to give up other players plus picks for the Timberwolves to agree with the trade. Nothing guarantees championships. Three max players on a roster (in this case, Kyrie Irving, LeBron James, and Kevin Love) with limited cap space and no decent draft picks over consecutive seasons is exactly what thinned out the Heat's depth. The Cavs have a bevy of picks over the next two years that could be used to fill holes with young, quality players for cheap. Besides, Love and Irving are not on the same level of 2010's Dwyane Wade and Chris Bosh, and both have missed a plethora of games over the past three seasons (80 missed games for Love; 49 missed games for Irving). Only a desperate general manager would trade away a bunch of picks, and multiple young talented players, including the best prospect in nearly a decade, for an all-star player who can be signed in free agency next year when his contract expires. But that's exactly who David Griffin is right now – a desperate general manager who will be fired if the king does not get what he wants.
If Love joins the Cavs, it should be as a free agent next year. Every other option drastically affects the Cavs' long-term options for the worse. The front office needs to show some guts, ask James to stick to his word, and plan for their long-term future. There's nothing wrong with a player flexing their muscle, but holding a front office hostage for every move is beyond the pale. James' last power plays with the Cavaliers are exactly what led to the horrible 2010 Cavs' roster that featured a bunch of James' bosom buddies. He will not remain in Cleveland unless he gets his way. That's what his player option after the 2014-15 season is all about. James lied, period.
The fleeting celebration of the king's return home was euphoric. Will this reign in the Northeast Ohio territory have the same ending as the first? Stay tuned.