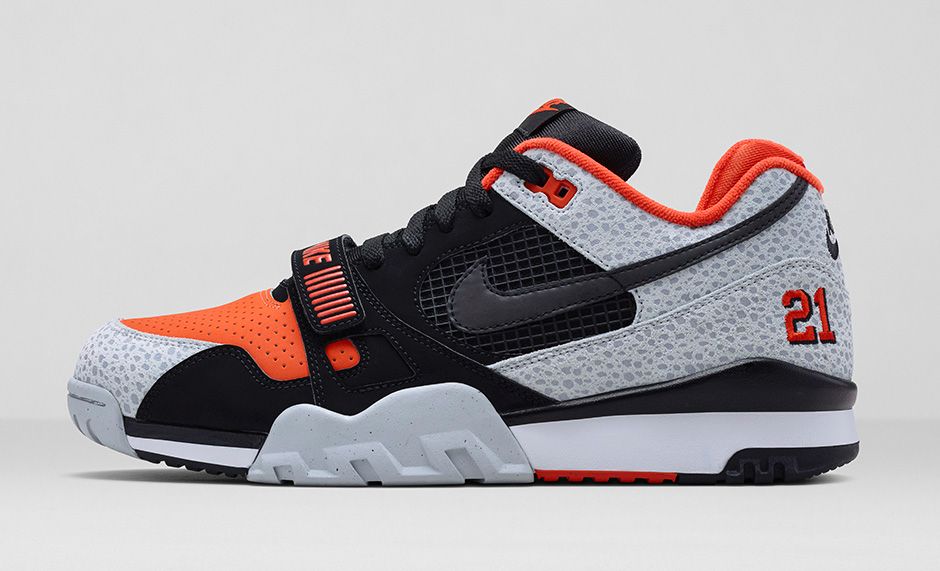 BMF Style: The Baller Mind Frame is more than the roundball – it's the lifestyle that surrounds the ball. BMF Style brings you the best styles in sportswear, fashion apparel, and accessories for when you're away from the court, whether you're checking for new gear or for your favorite NBA players' pieces outside of the locker room.
Courtesy of Nike | featuring the Nike Air Trainer 2 Premium 'OSU Cowboys'
>>>
Designed to honor the "greatest season ever played," the latest Air Trainer 2 pays homage to legendary running back Barry Sanders' award-winning season in 1988. The shoe features orange and black nubuck, as a nod to his alma mater's rich heritage. Aesthetically, safari appropriately ties together the black and orange colorway finished off with a black reflective swoosh. The gridiron was his kingdom – and for years, the pride of Stillwater reigned supreme.
He dominated the opposition, running, juking and spinning past defenders to rack up the most rushing yards in a single season – 2,628 to be exact – and 39 touchdowns. His record-breaking stats and accolades are commemorated in the shoe's sockliner. Sealing the shoe's legendary status, Sanders' collegiate jersey number – "21" – is embroidered in orange and black on the heel.
Step after step, yard after yard, and touchdown after touchdown, the legend known as Big Bad Barry made the stands rumble on gameday – and his influence still holds true today.