Baller Mind Frame's No Layups brings you the hottest NBA stories mixed with personal opinion from our very own Aaron Lanton. Check it often and absorb the knowledge we're dropping on you!
Kobe Bryant's career as a professional athlete is nearly over, but he's still one of the most popular athletes in the entire world. Sports Illustrated's Chris Ballard wrote a fascinating, longform column on Bryant's career in the context of this upcoming season. This 19th season in the storied career of one of the best ballers of all-time will probably be his most difficult. Bryant missed 76 games last season after another serious knee injury following his return from a torn Achilles, and will play for his fourth coach in five years during a talent dry spell for the Los Angeles Lakers. No one is publicly declaring the Lakers a playoff team except Bryant.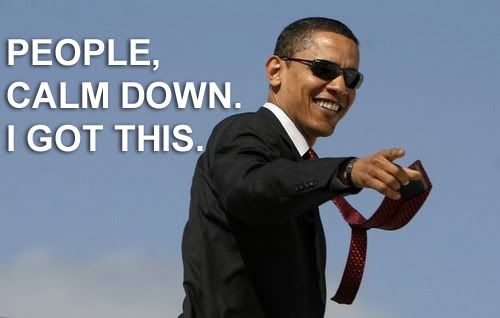 "I hear people say, 'They don't have a championship team,'" Bryant said in Ballard's column. "Yeah, maybe from your perspective, but Boozer does this, Jordan Hill does that, Lin adds that. What's the best way to put all those pieces together and use them to win? That's the puzzle to figure out, and if we can figure out that puzzle, we'll shock a lot of people."
Bryant is not delusional. The Lakers' roster is not ideal, but it's not a compilation of deadbeats either. Byron Scott, the current Lakers' head coach, is a competent coach who, at the very least, is not afraid of Bryant as Mike Brown and Mike D'Antoni sometimes appeared to be. Unfortunately, this is the Western Conference we are talking about, an amalgamation of sorrows for really good teams who would win the championship if not for getting the wrong matchup. Half of the West earnestly believes they can win a championship without the stars being perfect alignment.
Consequently, the task of being a competent team, let alone a playoff team, appears even more daunting, not that Bryant cares. He expects to compete now, no excuses. No one can blame him for that considering how hard he typically works in the offseason, especially in a year when he's seeking to return to elite form after catastrophic lower body injuries in two consecutive seasons. Showtime has chronicled Bryant's efforts this offseason in an upcoming documentary titled Kobe Bryant's Muse.
[youtube]http://www.youtube.com/watch?v=aimEswd0pA0[/youtube]
The legend of Bryant centers around his hard work and unwillingness to give in to expected outcomes – the Odysseus of basketball, if you will. He has turned around the expectations of his balky knees before thanks to regenokine, the miracle surgery he underwent in Germany. We might be pleasantly surprised if his torn Achilles fully recovers. Then again, I never thought this would happen either.
In the world of Bryant, all things are possible including failure. Better to enjoy the ride either way than ponder too hard about the what-ifs. This is last arc for one of the greatest players ever. Appreciate the man while he's still around.