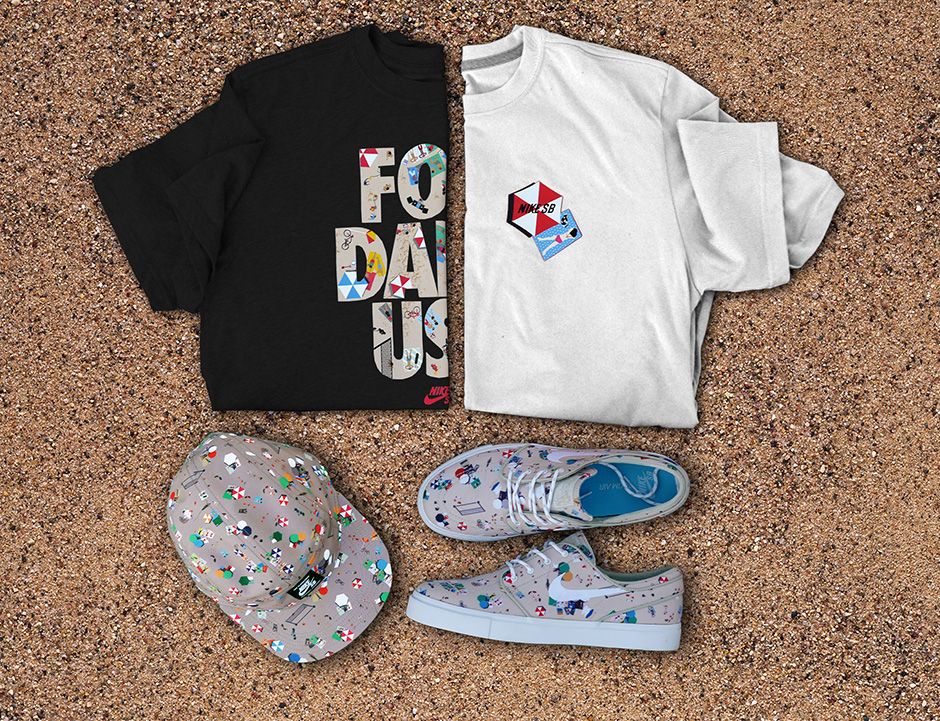 Courtesy of Nike | featuring the Nike SB Beach Stefan Janoski Collection
There are those hot days when the only thing to do is cruise the boardwalk, cool off in the water, lay on the sand and recharge until the sun starts to dip. Chances are if you feel that way then so do a thousand others. The Beach Stefan Janoski collection considers the resulting scene from a bird's eye perspective as towels, toys and tan lines pop off sand hued canvas like confetti.

A pair of Nike SB tees feature the iconic Janoski line, 'For Daily Use' blocked out on one while the lazy sunbather motif relaxes on the other. Both tees feature sweat-wicking Nike Dri-FIT for maximum summer freshness. Top it all off with a beach scene 5-panel to shade your domepiece from those blistering midday rays and this bustling shorefront collection is complete.
>>>