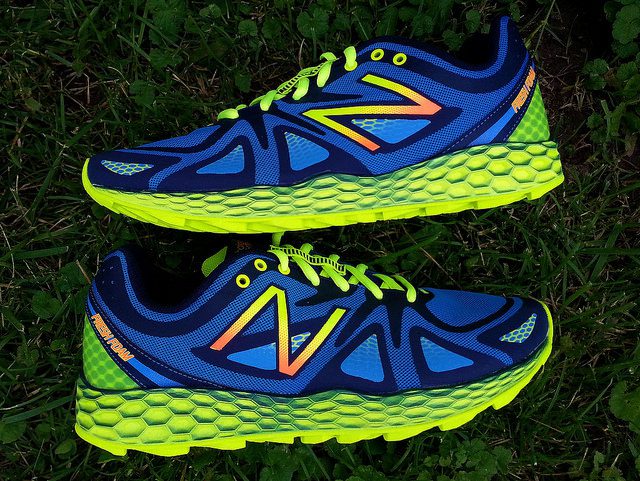 The Fresh Foam technology is one of the purest takes on cushioning that's been seen in the last few years. As things go, especially in athletic footwear, cushioning is always tinkered with, often with two or more components in a body of technology, and it's not a bad way to approach advancement. In the case of the New Balance Fresh Foam 980 Trail, it's more straight-up.
Meant for running in the more uneven aspects of terrain, the Fresh Foam 980 Trail calls out specifically to its purpose as a shoe for the trails, via running and hiking. You may have seen its close relative, the New Balance Fresh Foam 980, its better for road running – this is virtually the same thing, save for the chunkier sole and added protection to the quarter paneling of the Fresh Foam 980 Trail.
Ahh yes, there's the cushioning! Fresh Foam is the flagship technology of New Balance footwear. Made up of proprietary foam exclusive to New Balance, Fresh Foam is a philosophical cushioning – it's contained as one solid slab of foam in the midsole, which has the intent to enhance a connected feel that is responsive to every area of the sole of the foot – just lighter, bouncier, and stronger.
See more of the Fresh Foam Trail at newbalance.com and also see more of New Balance here at ballermindframe.com.
Photography courtesy of Sandy Dover
>>>
BMF Running: Bringing you the best and latest in footwear, sportswear, and equipment in running and trail – only at Baller Mind Frame.