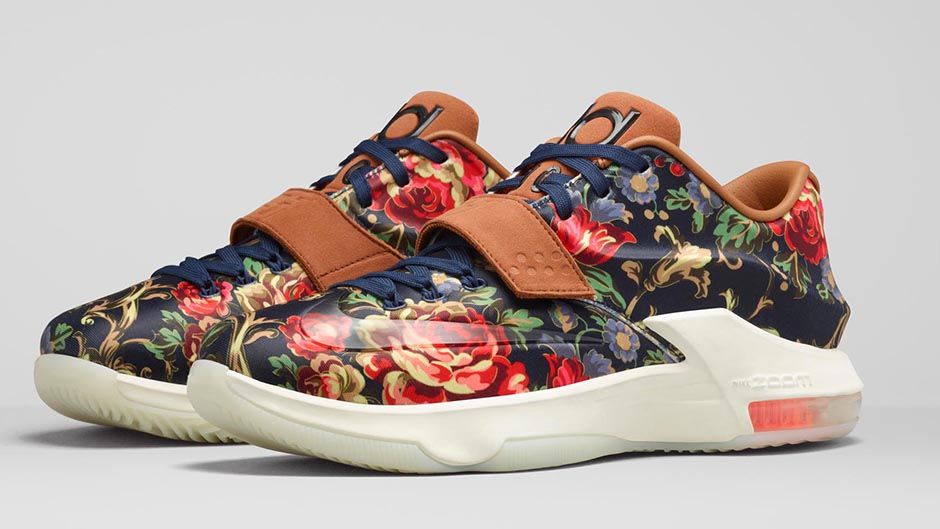 I used to be a big fan of the Nike KD VI EXT Floral, I'm not too sure about the KD7 application, and here's some reasons why.
The base color happens to be a navy blue, which I think isn't the best color to be combined with green, which makes it hard for me to get used to the look. The flowers are quite big and pop really big with color — almost too big. The silky-looking material emphasizes the pattern and makes it look a lot like the cloth that my Italian grandma uses to make her bed look pretty. The strap, that is usually made out of rubber, is made out of suede on the EXT; so are the tongue and a part of the inner lining. Even though the switch of materials gives the shoe a premium feel to it, the brown shade chosen contrasts the shoe's colors a lot and is just an additional color to the already-loud shoe.
I think the Nike KD VII EXT Floral is definitely one of those kicks that have to be seen in person to actually make an accurate opinion on it. From a sheer style standpoint, the most decisive aspect here is how the shoe gets pulled off and to what outfit it will be combined with.
See more of the Floral below and find all other Nike KD7 coverage here at Baller Mind Frame.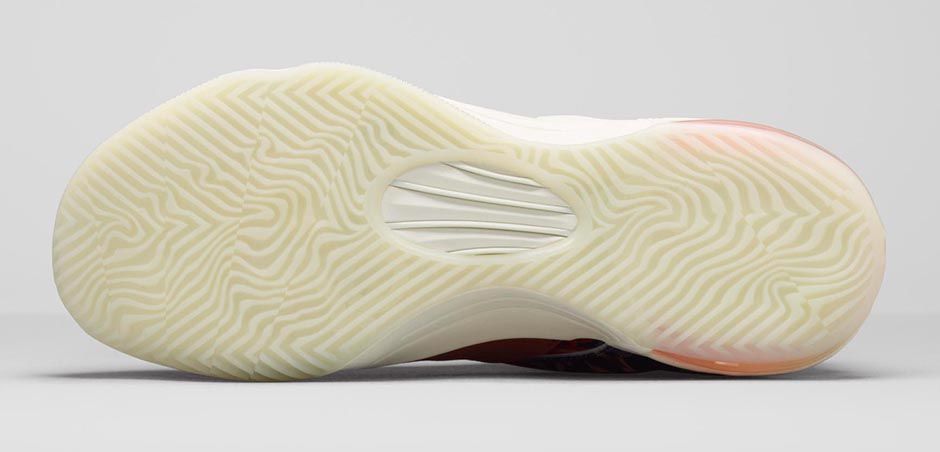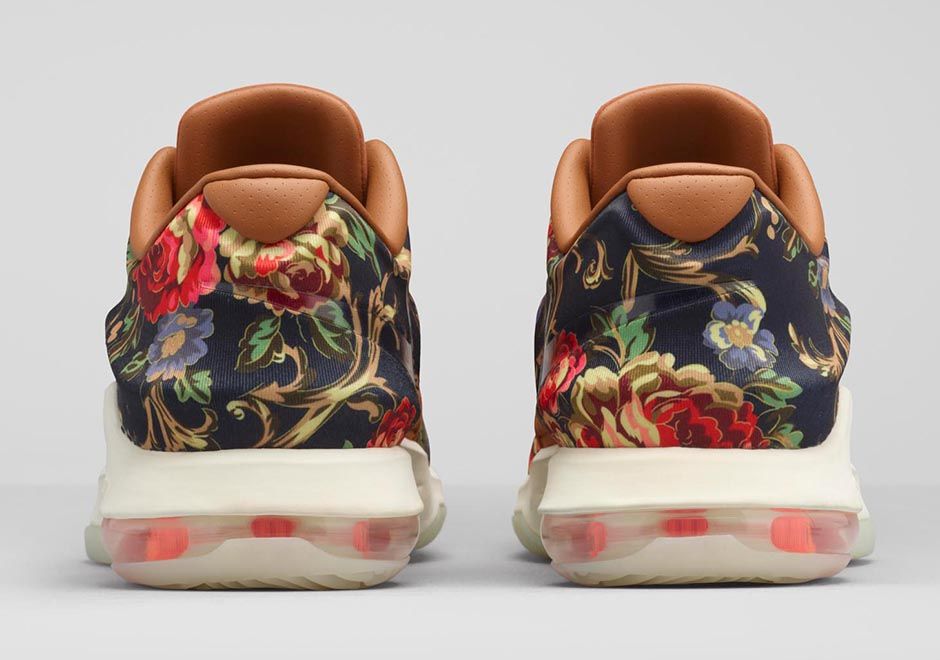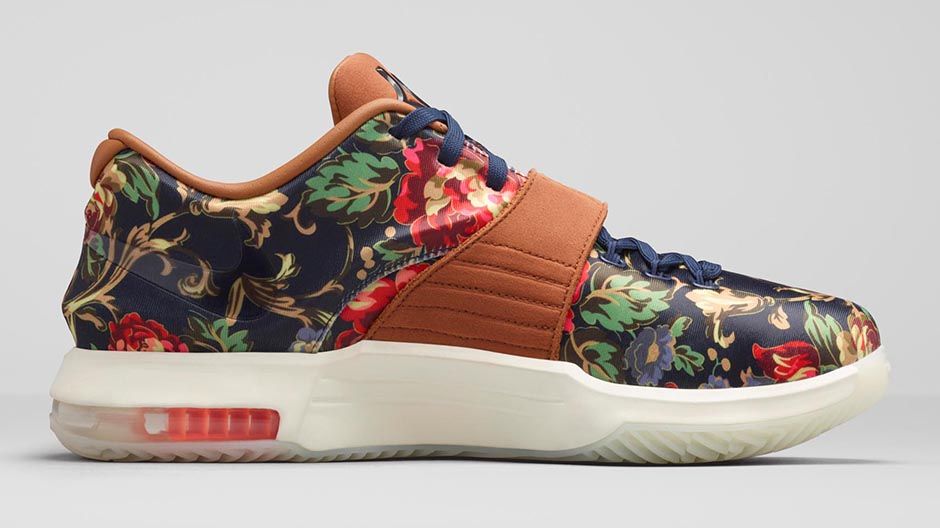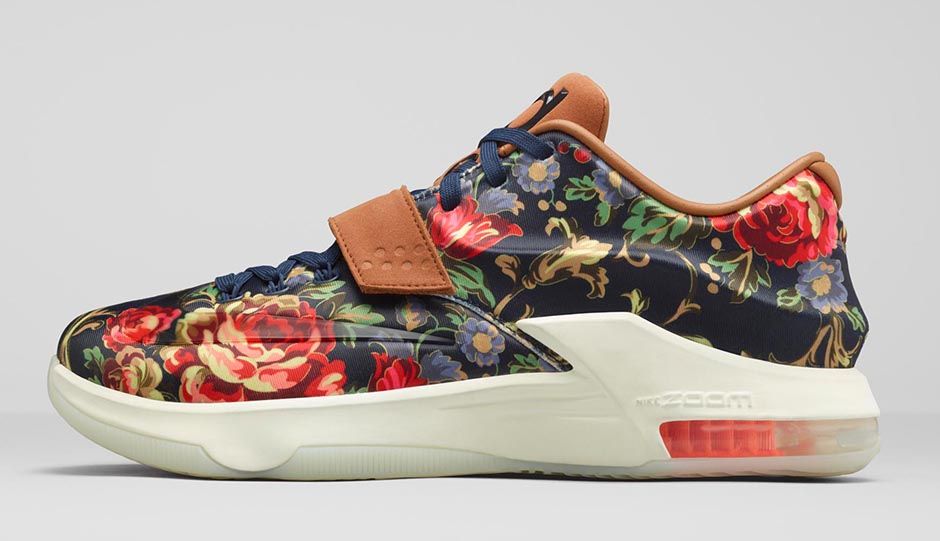 Photos courtesy of Nike.