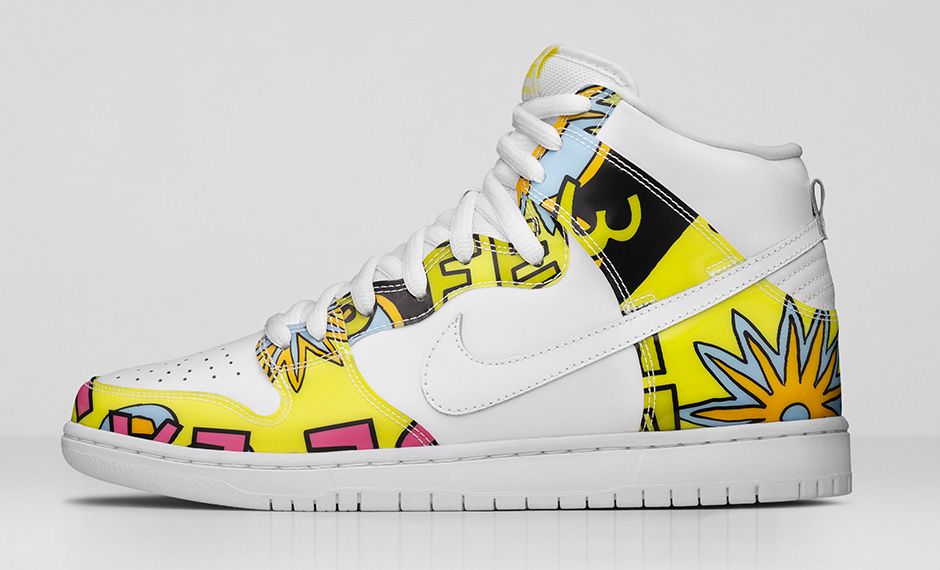 After ten years passed since the Nike Dunk Low 'De La Soul' released, Nike is bringing back a high-top version. The Nike Dunk High Premium SB 'De La Soul' comes with a white premium leather/vinyl holographic upper that features graphics of De La Soul's classic Three Feet High And Rising album cover. The Zoom Air technology adds comfort to the sole.
I love the fact that it's going to be released as a Premium, which means higher quality leather and better longevity. The graphics totally pop on the white base and give the shoe a 90's feel to it. For the one reason that I prefer high or mid-top sneakers, this revival is even doper than the first edition to me. You can't go without this shoe. If you are a De La Soul fan, you NEED IT!
This High 'De La Soul' is flashy but clean, and modern yet old-school. It's the right shoe for everyone who wants to add a little '90s-something to his (or her!) outfit without having to wear super-baggy jeans.
("Mirror Mirror on the wall…")
See more of the Dunk below and the coverage of its High Premium SB version here at Baller Mind Frame.
Photos courtesy of Nike