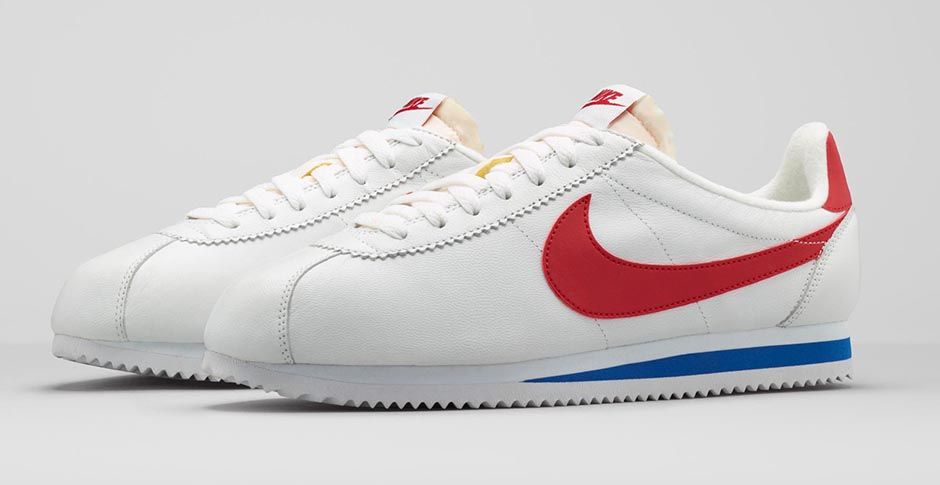 I've been wanting a pair of Cortez for a while, but couldn't really find any in Germany. So, now that these, officially the Nike Classic Cortez, are dropping and everyone will rock them and act like they haven't been laughing at me for wanting some, I'm upset. But what can I say, Nike Cortez, it's the classic under the classics. Sleek runner silhouette that screams old school and salutes Forrest Gump.
There's one thing I don't like.
Why does Nike give some of their retro shoes the faux-retro weathering treatment, as if the shoe was actually old. I'm talking about the yellowed midsoles in typical cases, or in this specific case, the old-looking tongue. I mean, if I buy a new shoe that is being reissued, I want them to look new and not like the OG would look now. I didn't own it back in '72! I own it now! But that's just me.
Another let down is the price. I don't think that $100 are reasonable — but you know how this works: retro = hype = higher price. It is what it is. My feelings for the Nike Cortez is genuine. I wanted a pair when these came back in the late 1990s and early 2000s, but I was a poor girl and my eldest sister was the only one who got new shoes. The struggle.
Pity me.
Photos courtesy of Nike