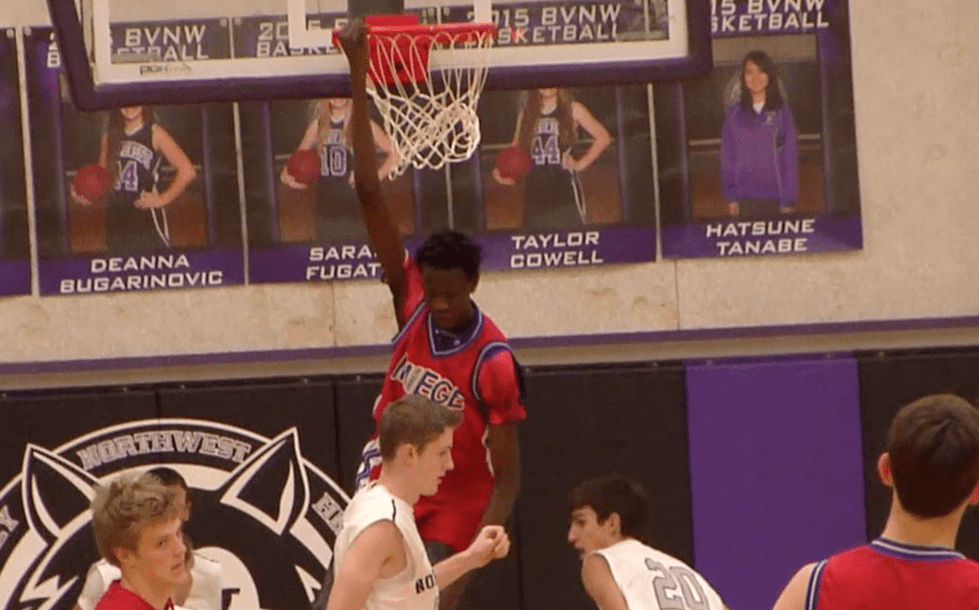 For those of you hoping for another Manute Bol, you just might get one.
Manute was a rare player in the NBA world. A 7' 7" shot blocker who had staunch defensive presence with little else on his resume. While he did add three-point shot to his repertoire late in his career, he is primarily remembered for his playful personality and his shot-blocking ability.
Well it turns out Minute had a son, Bol Bol (BB), who doctors are projecting will reach the same towering heights his father did.
At only 15 BB is already 6' 10", but his high school coach believes that his skill set is more in line with what you'd expect to see out of a small forward, rather than a center.
Regardless of how this all plays out it will be more than interesting to watch. Manute got into the league because of a tremendous physical gift of height.
BB might just have that same gift, with some sick skill to go along with it.
Is it too early for me to draft this guy in my fantasy league now?