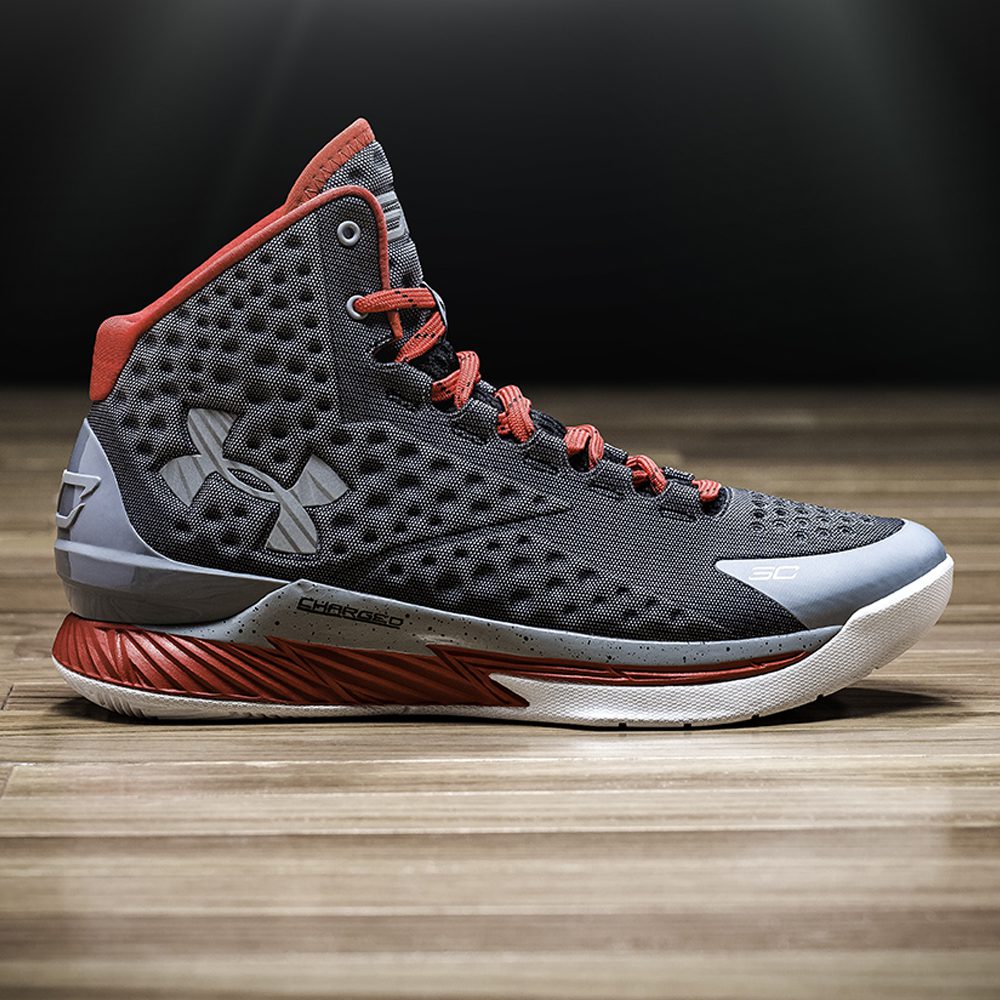 Many people know Stephen Curry now, which is quite an understatement considering his star power, but relatively few knew him as a college player playing for Davidson College. Undersized and very unknown, he gained popularity after lighting up teams as an NCAA All-American guard and even then, he wasn't taken totally seriously.
Now, Curry is the frontrunner to become the NBA MVP and to celebrate his roots is the Under Armour Curry One 'Underdog'.
See all of the details here at Baller Mind Frame, courtesy of our friends at Under Armour.
[youtube]https://youtu.be/TrATx_DIwSQ[/youtube]
By now you've heard the story about how Stephen Curry, one of the game's most unstoppable forces, didn't receive a lot of attention from the scouts or colleges when he was in high school. He didn't play in well known All-America games. Didn't have his pick of top college programs. That part of his journey gave him that little bit of extra motivation to work harder. In pursuit of his dream he now had the opportunity to prove the doubters wrong.

Even though he was Dell Curry's son no one gave him any free passes on his path. After getting overlooked in high school it was his memorable performances during the NCAA tournament where he led a small school past national powerhouses that he first put the world on notice that they should be aware of the Underdog. The Underdog Curry One represents that journey and his coming out moment.

The upper and midsole feature a Metallic Silver color with Steel Red accents throughout the shoe with a reflective logo. On the inside tongue is "Underdog" and three circle graphics on the tongue's lace loop represents his family and belief in himself.

The Underdog Curry One drops on April 3 for $120 at UA.com and other retailers.