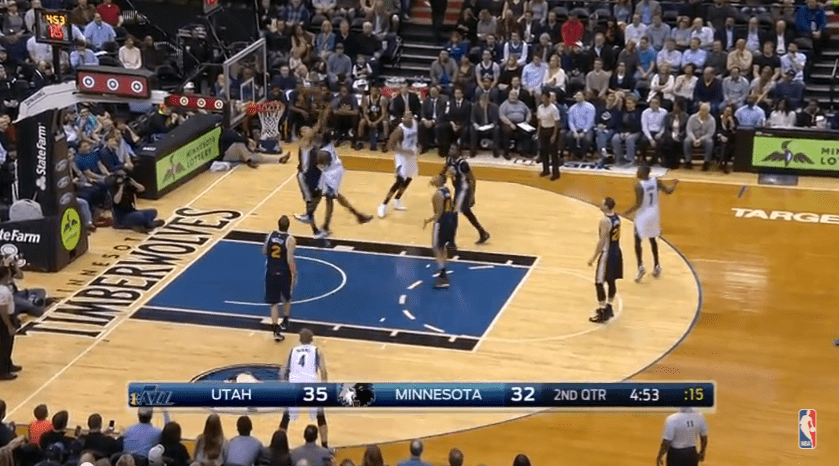 With every game, Minnesota Timberwolves' star Andrew Wiggins looks more and more like a rising star.
The leading candidate for NBA Rookie of the Year award has led the lowly Minnesota Timberwolves in scoring and is becoming the high-level scorer he was predicted to be while still in college.
Last night, Wiggins showed off the athleticism that had many comparing him to LeBron James since he was in high school.
In a matchup against the Utah Jazz, Andrew cocked back and hit 7'2 center Rudy Gobert with an ugly one-handed jam.
I'm surprised that Gobert didn't take himself out the game for a minute after that dunk.