The last four seasons for the Oklahoma City Thunder have become the movie pitch for a sports tragedy. Every small step forward in the present is three steps backwards for the future. Calculated roster moves have blown up in their face, and each postseason has been considered an indictment of their wasted potential.
Playoff results
2011-12: Defeated by Miami Heat in NBA Finals (1-4)
2012-13: Lost to Memphis Grizzlies in Western Conference Semifinals (1-4)*
2013-14: Beat by San Antonio Spurs in Western Conference Finals (2-4)**
2014-15: ?***
* Russell Westbrook missed nearly all of the postseason after a knee collision with Patrick Beverly
** Serge Ibaka suffered a calf injury right before the Western Conference Finals. He would return in Game 3 but became less effective as the series continued.
*** Kevin Durant is out for at least 4-6 months after several injury complications related to a Jones fracture in his foot.
.@NBATV GameTime analyzes what the loss of Kevin Durant means for @OKCThunder: http://t.co/Z9satdjOST #NBA pic.twitter.com/BBDWQL7pkE

— NBA.com (@NBAcom) March 27, 2015
Since making the Finals, the Thunder have been something between snakebitten, Base-Cursed, and Homer Simpson attempting to roll the sexy dice.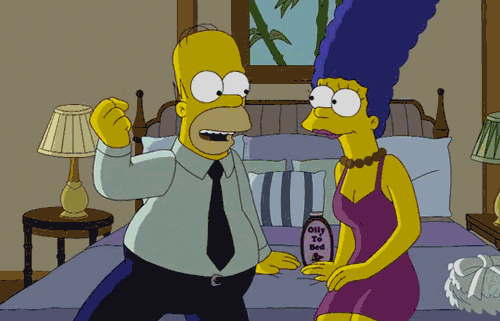 Even when things go right for the Thunder, they go wrong. Thunder GM Sam Presti made solid moves to remove a locker room malcontent (although getting rid of Reggie Jackson and keeping Dion Waiters is questionable), add some picks for future leverage, and acquire a reliable inside scoring presence with upside (Enes Kanter). All of those moves were made with the assumption that Durant would be near full strength for a strong playoff push.
Sure, it's great that the role players are better, but earning the eighth-seed in the West without the reigning MVP is not what Presti had in mind. The notoriously cheap Thunder would have waited to make these moves, especially considering the unintended consequence of Westbrook's MVP candidacy.
The ever-fickle media has now decided to adorn Westbrook's game although he's doing the exact same thing he's always done, just more of it with Durant being sidelined. Oh yeah, and he's getting triple doubles at a high rate – who gives a flying flamingo? Very few people were singing Westbrook's praises or even considering him for MVP before the mild-mannered, reigning MVP mentioned the obvious.
In fact, Westbrook is still being brutally frank with some members of the media and they are letting it go now because he's the undisputed star of the team with Durant out.
[youtube]https://www.youtube.com/watch?v=ni0cx19JN_w[/youtube]
Repeat something long enough and it simply becomes true, right? Let's try one:
Westbrook's snarky attitude and competitive nature are why he's so snappy with the media. Leaders, no, winners have these qualities and Westbrook exemplifies this every game by filling up the stat sheet even while blowing close games at the end. 
The sad truth is that Westbrook has always been this player: unappreciated next to Durant's brilliance and given too much blame when the house of cards falls down. The pendulum is swinging too far in one direction more often than not. Fair criticism becomes conflated with click-baiting hyperbole which is why Durant lashing out at the media over Scott Brook's job security is totally understandable.
[youtube]https://www.youtube.com/watch?v=bDIzbekhWZY[/youtube]
Durant would apologize days later.
A month down the road, rumors began to spread about Presti considering trade options for Durant because of Westbrook's triple-doubles, I mean infallible leadership against lottery teams. Never mind that they were easily dismantled by 39 points courtesy of the defending champs – the Thunder are no longer shackled by the duty of appeasing the reigning MVP. Totally makes sense.
No one knows what the future holds for the Thunder's future except for a few key facts.
The Thunder will not advance to the second round of the playoffs this season.
Durant's contract ends next season.
Thunder fans know that being a perennial eighth-seed or a annual championship contender will be determined on their playoff success in the 2015-16.
Durant could come back 100 percent next year and the team could still find themselves on the couch in June. The West is that competitive. The implications of a disappointing 2014-15 season were already covered in detail for Baller Mind Frame's 2014-15 NBA Season preview. No one wants to keep banging their head against the wall if it won't fall down. The change should have come at head coach two seasons ago since the necessary talent was already present. Instead, the Thunder must now choose between a point guard with a history of knee injuries and the talents of a Marvel superhero, and one of the most efficient scoring forwards the game has ever seen who has suffered the career-altering Jones fracture.
The movie basically writes itself.