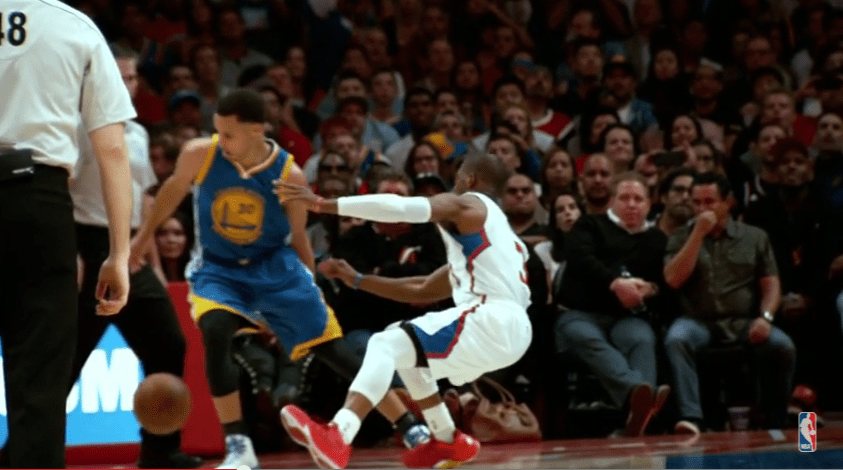 The Golden State Warriors' All-Star point guard and MVP candidate, Stephen Curry, is already widely considered the best shooter in the NBA and it looks like he is working on adding the title of best ball handler to his resume as well.
First there was his complete dismantling of the Los Angeles Clippers defense followed by a shot the surprised everyone in the arena including his coach, Steve Kerr.
Then last night Steph put such a nasty fake on Chris Paul it had him playing Twister.
Why these insane displays of ball handling seem to always happen when the Dubs are playing the Clippers is beyond me, but maybe Steph Curry has a message for the league that mantle of the best point guard in the NBA has already been passed before our eyes.