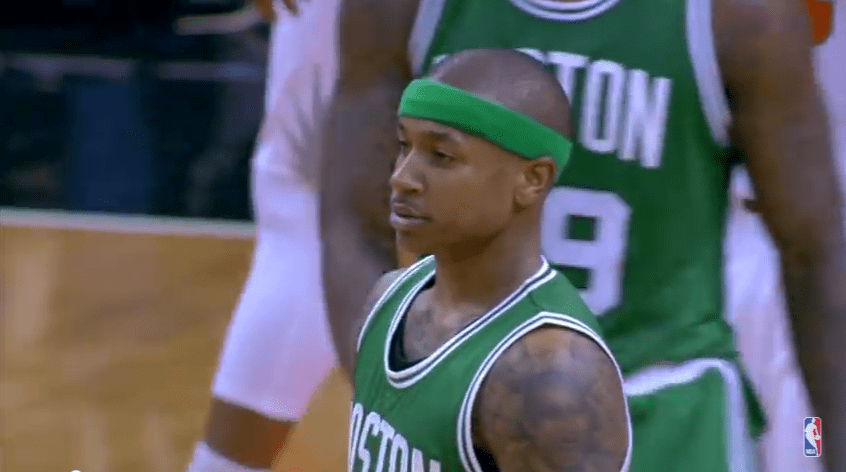 I cannot and will say that I knew the Boston Celtics would make the postseason. No one in this universe had the Celtics playing late in April, not myself or any other highly optimistic Celtics fan. In fact I think most of the green faithful expected another losing season or "tan-a-palooza" as Boston media dubbed the previous season. Of course all for a shot at young talent through the lottery. Head Coach Brad Stevens is a winner. He refuses to concede defeat and it has seemed to rub off on this entire 12-man roster. They have been playing out-of-their-mind basketball and that only looks to continue into the postseason.
While the Cleveland Cavaliers are arguably the best team out of the Eastern Conference they do not scare the Celtics. They have been underdogs all year, in every game, so this is not uncharted territory for the green team. Secondly, LeBron James has played no other team in his career more than Boston. I admit it is far from the days of the original "Big Three" but nonetheless people who have been with the team know how to handle LeBron. Let him go off for 50 points and 28 boards, you can live with that. The man is impossible to stop you can only contain him. So rather than expending energy and timeouts on trying to matchup with him, just let him go wild. Choke off the rest of the roster from Kyrie Irving 0n down. If James does not have his supporting cast to take the other half of the teams shots the story will not be Lebron's performance but it will be a Celtics win.
The most surprising ray of hope for the Celtics this years has been five foot nine inch Isaiah Thomas. A green lightning bolt of points. He can shoot, steal, and drive that little frame past any defender. In the second to last regular season game with the Cavs, Thomas went off for 34, while towards of the end of the game being guarded by "King" James. James is certainly a great defender, but a lot of that is due to his size. Isaiah Thomas is always smaller than the person defending him and I imagine it has been that way for the majority of his basketball career. Thomas will be unphased by James's legacy and will continue to be a source of scoring for the Celtics if they play to sneak this series away from Cleveland.
Defense will be the Celtics main ingredient to a recipe of Cavs defeat. They have managed a 19 and 10 record since the All-Star break leaning heavily on exactly that, because, at times during the season the offense has been stagnant. For fans who only watch playoff basketball play close attention to how well the Celtics defend, especially when they come out of timeouts. Brad Stevens has commanded and now has the full attention of this young roster. They have clearly bought into anything coach Stevens has been selling. Is this not the perfect time for a team to be fully behind their coach? Although this is will be Stevens first NBA postseason game he has a tremendous track record in do-or-die games as a college level head coach. Head coach for the Cavs LeBron Ja- I mean David Blatt is very experienced, but this is also his first NBA playoff appearance and the lights get too bright for some coaches. Lebron wouldn't allow that, would he?
I have stayed away from statistics in this piece mainly because every stat goes against my belief of a Celtics first-round upset. But every year in the NBA there is always a team that catches fire late and ends up putting out the flame of a "serious" championship contender. Could that be the Celtics this year? As a green-teamer I certainly hope so. Nothing could be better than the Celtics pulling it out in 7 to shelf the Cavs. I think a man by the name of Kevin Love would certainly take notice. Such win could even change Love's travel plans this summer. Possibly include a little more sightseeing in the lovely and historic city of Boston? Not to mention an excellent night-life for a young man such as Kevin. This series could also be a resume builder for any superstar with one-year in their contract to re-sign with Celtics next season.
All Celtics fans should rejoice because this is pleasantly unexpected. We have obviously commanded the attention we deserve and let it be known. We will be prime time television for Sunday afternoon on ABC so get out there and cheer loud, route for green and lets go beat the CAVS!