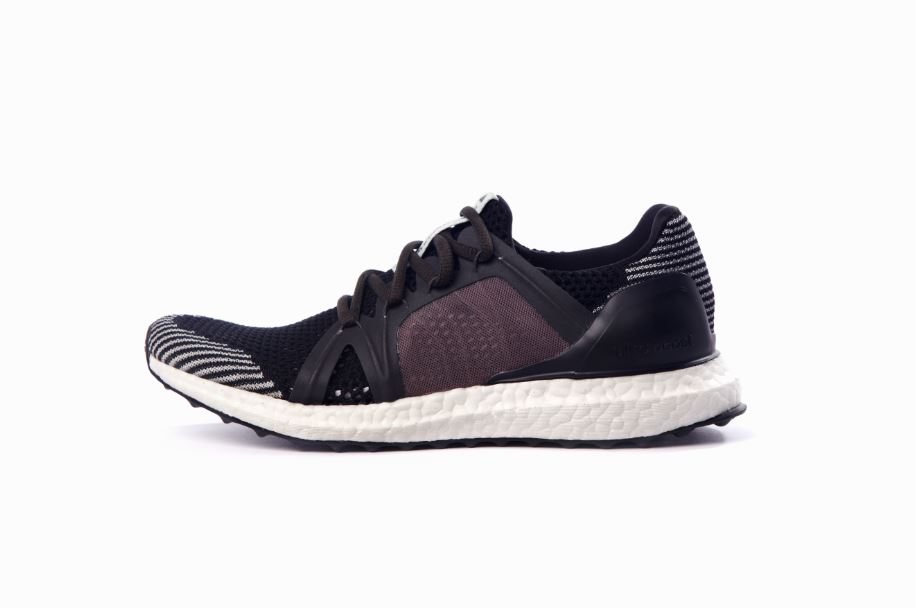 The adidas Ultra Boost is the most dynamic shoe to come along from the brand with the three stripes, and the label is pushing its latest revelation and innovation farther with the help of a familiar collaborator.
In a new incarnation, the adidas Ultra Boost by Stella McCartney takes the original design and remixes the upper construction to give it a fresh look that is arguably superior the original version. BMF contributing writer Piera Montenero also took an objective take on the McCartney augmentation:
It's the combination of the newest running technology and style at its best. While sometimes high tech running shoes can only focus on performance, and look like it, the Stella McCartney Ultra Boost is a running shoe that comes with a huge aesthetic appeal without compromising on comfort and performance.
See more on the Ultra Boost by Stella McCartney and the 2015 Ultra Boost Collective here at BMF Sports, courtesy of our friends at adidas.
Today adidas introduces the first drop from the 2015 Ultra Boost Collective, Ultra Boost by Stella McCartney, the first of five unique design collaborations. This shoe is an iconic women's-only offering that combines adidas' latest and most technologically advanced running shoe to date with the signature style of Stella McCartney.

Specifically designed for running, Ultra Boost by Stella McCartney contains thousands of Boost capsules that store and unleash energy with every step. The Stretch Web outsole ensures prime comfort during your run which adapts and stretches with your movement. The full-length Boost midsole continuously delivers unparalleled energy return. Seen in a seasonal palette of Black, Smoked Pink and Eggshell, Ultra BOOST presents high-performance technical credentials alongside a stylish finish.

"Season after season we push ourselves to create pieces that feel and look great, using advanced technology to help athletes stay at the very top of their game. Over time women have become more and more focused on their fitness goals and are spending more time in workout clothes. This makes it even more important to provide function and style which challenges us to be continuously innovative in our approach," said Stella McCartney.

The Ultra Boost Collective features contributions from leading collaborative partners in the fashion industry including: Stella McCartney, Kris Van Assche, and Junichi Abe, the designer behind the celebrated Japanese collection kolor. Rounding out the range are two styles designed by adidas' own in-house creative directors: Dirk Schönberger, Creative Director of adidas' Sport Style Division and James Carnes, Creative Director of adidas' Sport Performance teams.

Each designer's contribution will arrive in stores separately and will epitomize what performance means to them, clearly representing their own, unique personal aesthetics. The resulting collection–comprised of 7 styles–will yield the perfect balance between technological innovation and sophisticated style.

The Ultra Boost by Stella McCartney will be available for $295 on April 25 exclusively in London in time for the London Marathon and then will be available globally on May 8.