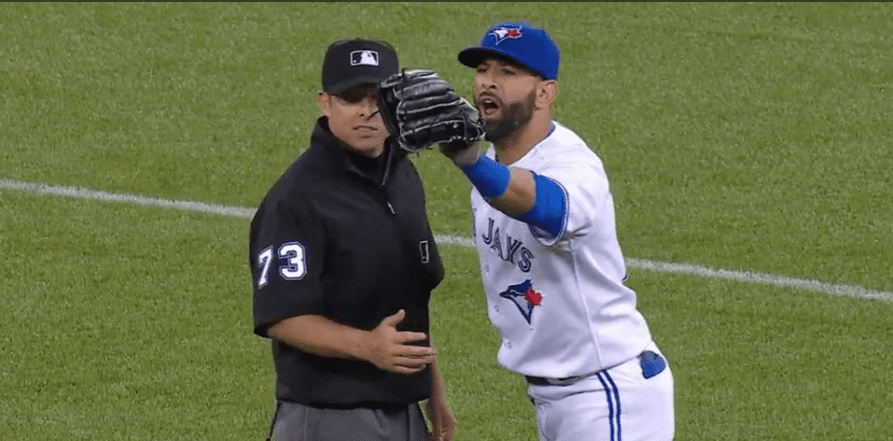 The "Battle of the Birds" (TM John Anderson) might just be the hottest new rivalry in baseball.
The Toronto Blue Jays were the paper champions of the American League East the last two seasons but the Baltimore Orioles actually won the division last year.
That's still not enough to make me want to tune into this game if I'm not a fan of either team. We need some hatred; we need some high profile players running their mouths.
We need Adam Jones and Jose Bautista!
It all started with the Jays 13-6 shellacking of the visit's O's on April 21st. In the bottom of the seventh inning, Orioles reliever Jason Garcia threw behind Jose Bautista. This is after hitting Ryan Goins earlier in that same inning. Not three pitches later Bautista launched a home run to left-center, and was jawing a bit with Orioles players as he rounded the bases.
To close out the inning Adam Jones had some choice words for Bautista, who was not averse to firing back. "Respect the game, and I know he does, but at that moment right there, he didn't. And when it happens to my team, I'm going to take offense to it." Said Jones following the game.
When asked about it Bautista said "I couldn't care less what Adam Jones is saying," The Battle of the Birds is on ladies and gentleman, and it looks to be spectacular.