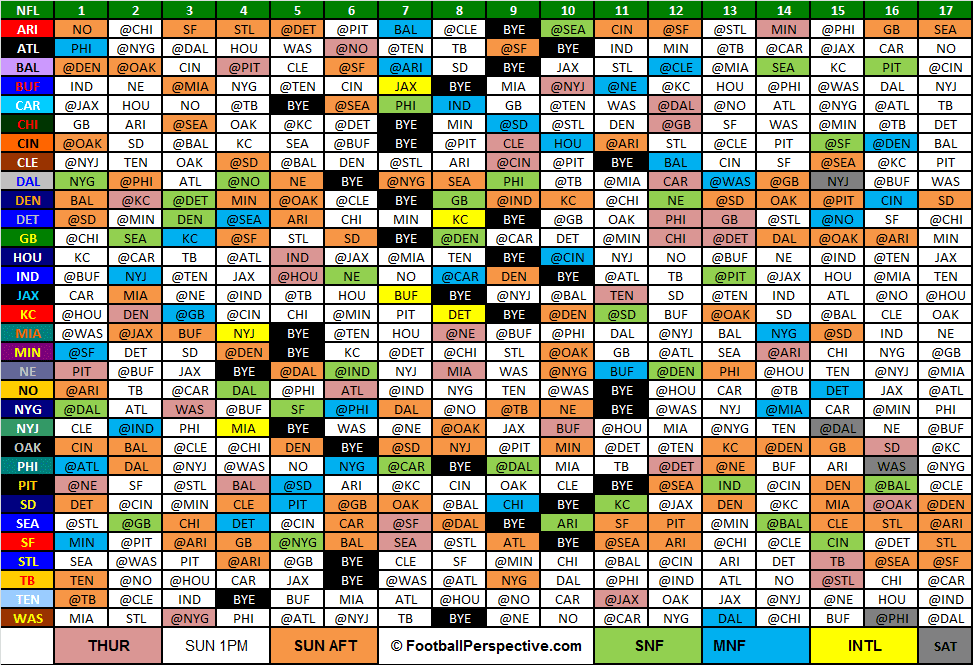 The NFL released its schedule for the entire 2015 season and hardcore fans are abuzz making bold (and insane) predictions for how their team will finish the year.
A few interesting tidbits of information: The Dallas Cowboys are the only team to play both the New England Patriots and the Seattle Seahawks this season. Those would be both participants from last years Super Bowl.
There are seven different rematches from the playoffs last year on the books for 2015, including both divisional championship games. Tom Brady will face off against Peyton Manning (likely for the last time) on November 29th.