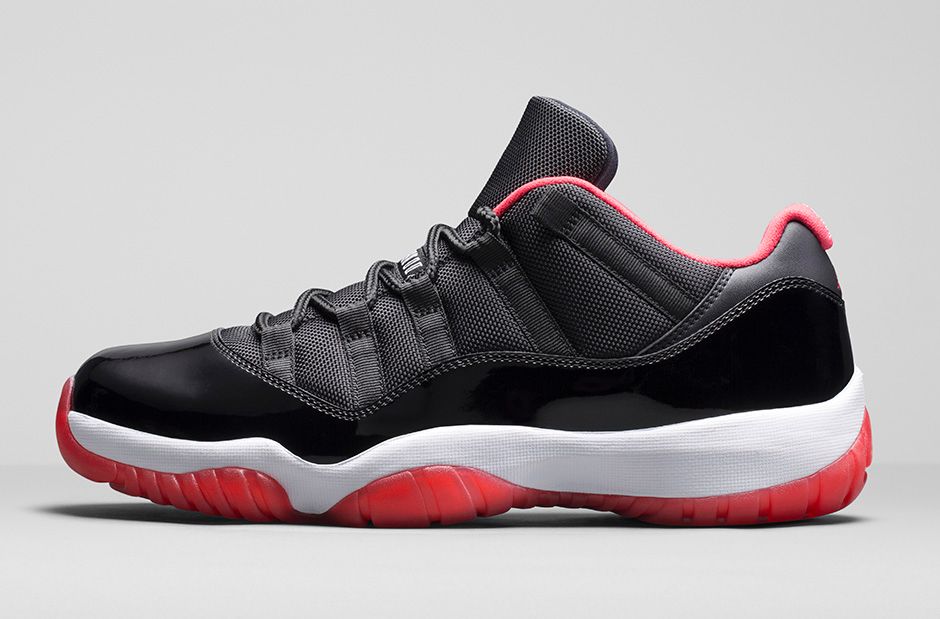 Listen, I don't care what fancy name Jordan Brand gave the color red now (which is "True Red", and I will ignore it throughout this post).
The Air Jordan 11 Retro Low 'BRED' is dropping soon, and I know how excited you are about the fact that this iconic colorway is being thrown all over an Air Jordan 11 Low. I don't see any need for this shoe, personally, because I have the mid top. But, I'm sure that you can make it look like you have the mids, if you only photograph from a certain angle, so you can stunt on the 'Gram.
I don't see any need for any low version of Jordans. Jordan lows look like Jordan shoes without the ankle part and honestly, if you feel like you need low tops for the summer, you ain't about that life. Because if you were, you would rock the original Jordan cuts when it's hot, cold, warm, freezing outside, just how I do. Or you could wear flip flops in the summer and boots during wintertime.
Anyways. The shoe is a Jordan 11 Low in the colorway black/red. I know, we wouldn't have ever expected that.
Hooray.
Photos courtesy of Nike