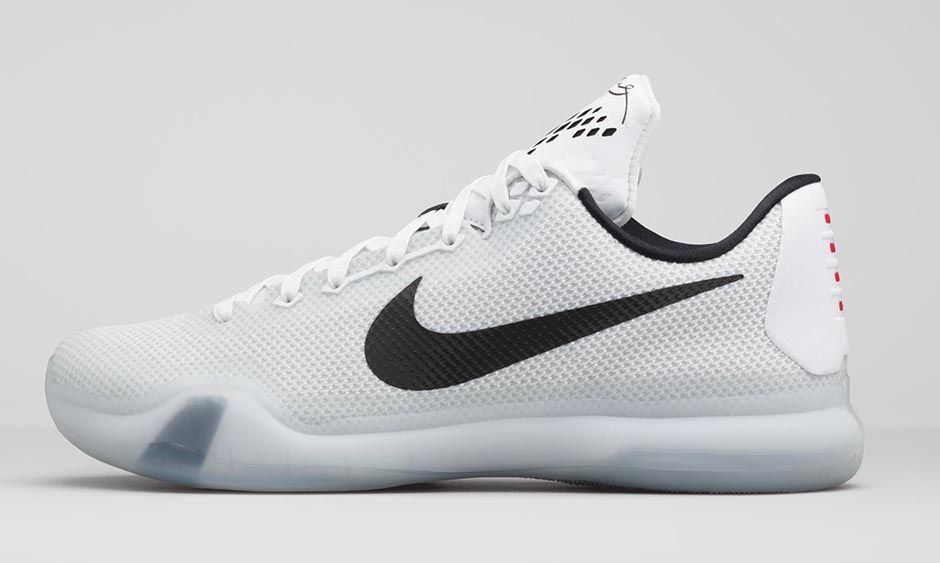 Honestly, sometimes I feel like punching Sandy, my editor, when he pitches me a shoe that is white and black and he expects me to write X amount of words about it. But I'm PIERA's-freaking-Kicks and crying is for babies! … So!
This is the Nike Kobe X Fundamentals and it comes with a white upper and black details. The stripes on heel tab of the left shoe are red. The shoe is called "Fundamentals" and it looks fundamentally nice. The sole is shiny. White shiny. No blue tint. Will it yellow? Possibly. Do I care? Heck nah.
I expect Kobes to look like performance gear. Effective. Nothing wild nor fancy, but I would hoop in them, in the case that I had healthy ankles.
Photos courtesy of Nike