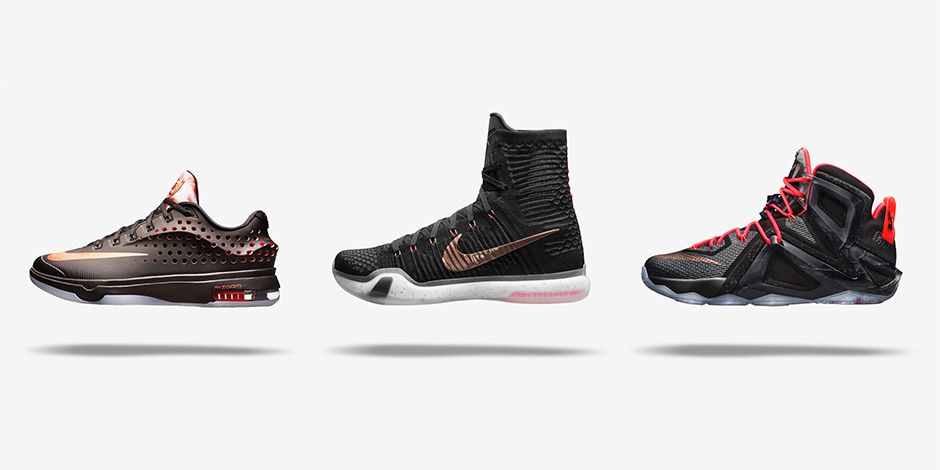 The Swoosh is going to show the world that they are No. 1 when it comes to basketball performance gear — the Nike Basketball Elite Series Rose Gold Collection is insane.
First of all, if every basketball player only had the choice between the Nike Kobe X Elite, the Nike LeBron 12 Elite or the Nike KD7 Elite, he/she would still find the perfect performance shoe for his/her game. There's no other brand that has such a versatile product offer for performance athletes. While other brands have 1 or 2 prime athletes in their camp, Nike has three of the best, whose games couldn't be more different, and so are their needs in a signature shoe.
If we start talking about the colorways, it's a 10/10. The combination of black, hot lava and rose gold on the Kobe X and the LeBron 12 Elite just looks perfect. The chocolate brown-appearing (but actually black) base on the KD7 Elite doesn't joke either. The soles are icy, but slightly smoked out. Very slightly. The Kobe X's midsole is white and the outer sole left icy without any tint. All of the three pairs are pure dopeness and deserve the moniker "Elite".
I want.
Photos courtesy of Nike