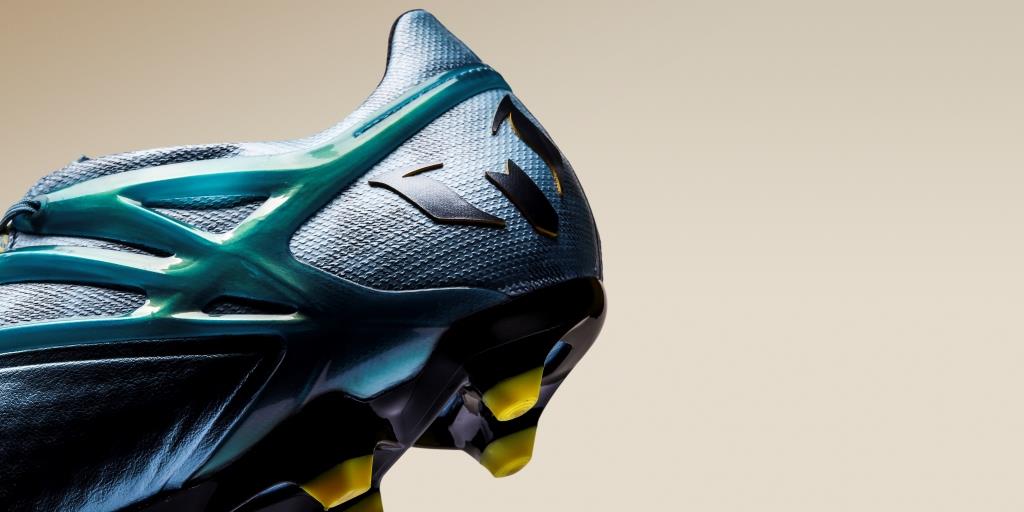 Lionel Messi, also known as Leo Messi, is known to be the greatest active soccer player in the world. His career is such where he is thought by some to be the greatest soccer football player in the sport's history, along with Brazilian superstar legends Pele and Ronaldo. For all of his accomplishments, Messi has been blessed by the brand with the three stripes with a new signature shoe for the field — the adidas MESSI15.
See all of the specs of the MESSI15 here at BMF Sports, courtesy of our friends at adidas.
[youtube]https://youtu.be/UpKF-axgSEQ[/youtube]
Ahead of this weekend's UEFA Champions League Final in Berlin adidas delivers a unique pair of cleats, MESSI15, that serve Leo Messi's unique talents. With unmatched skill and uncontrollable ability, he needs the ultimate weapon on his feet. That's why adidas created a silo designed solely with one player in mind.

The game has changed. adidas has identified that there are only two types of players – those that cause chaos and those that control the game. There is only one exception – one exceptional player. The player that can't be defined because he transcends the game. The greatest player of all time: Leo Messi.

2015 has unquestionably been the year of Leo Messi. The Argentinian has swept aside all before him this year, and this weekend he will attempt to win the UEFA Champions League for a fourth time. When Messi takes the field in Berlin, looking to further cement his place as the greatest of all time, he will do so wearing cleats designed to make the most of his brilliance.

The adidas MESSI15 has been designed with Leo Messi himself to maximize his unmatched talent. A selection of totally new product innovations makes this the perfect weapon for the Argentinian. The new messiTOUCH material that makes up the upper has an x-ray surface for lethal grip, stability and foot-fitting comfort. The unique new messiFRAME provides a locked-in fit, stability and maximum traction. The messiPRINT offers new, round forefoot studs, which alongside the messiGAMBETRAX combine to provide a dynamic stud configuration and outsole that delivers explosive movement for the dynamic player.

Leo Messi, the best player in the world, will wear the adidas MESSI15 for the first time at the UEFA Champions League Final in Berlin on Sat., June 6. The cleat is available on adidas.com for $220 on July 1. For further information please visit www.adidas.com/bethedifference or go to facebook.com/adidassoccer or follow @adidassoccer adidassoccer #BeTheDifference on Twitter or Instagram to join the conversation.