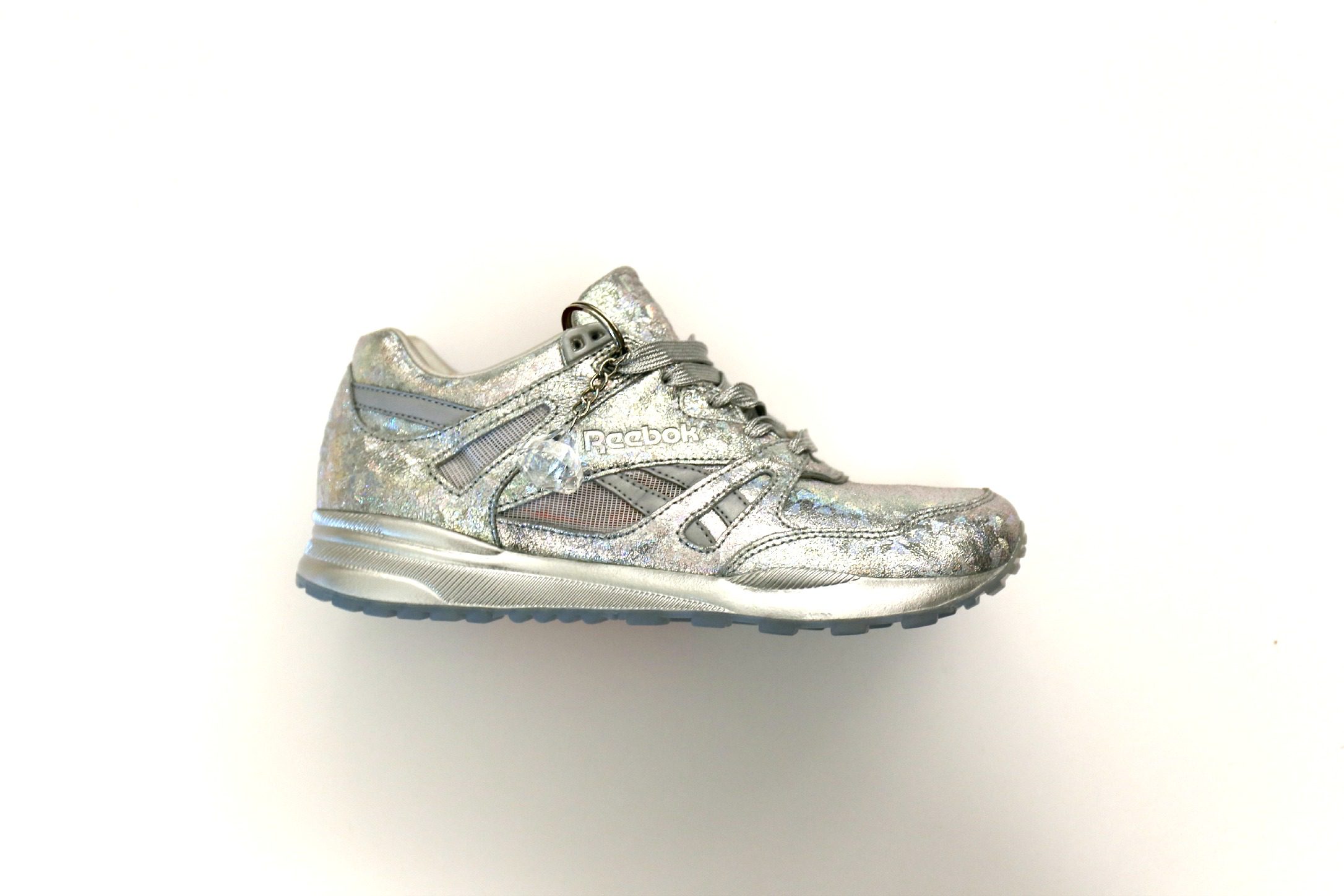 The Reebok Classic Ventilator is the crown jewel of Reebok's re-emergence as a heavyweight in lifestyle fashion footwear, and with good reason — the Ventilator is a classic silhouette from the brand, an innovative sneaker that helped push running and design forward with its clever name and physical identity.
The Reebok Classic x RIME Diamond Ventilator furthers that kind of design ethos and makes a more obvious appeal to emotion with its literal take on making a diamond you can wear.
And it is a beautiful sight.
See of the RIME Diamond here at BMF Sports, courtesy of our great friends at Reebok Classic.
Elevate your style with the Reebok Classic x RIME Diamond Ventilator, the first US product launch in Reebok Classic's SheCertified collection. This is only for the ladies who define "respect" and know no limitations. Those who stay on their grind, whose hustle is unparalleled and who can do it all while looking fashionable and chic.

As Susan Boyle, owner of the Brooklyn sneaker boutique RIME (157 Smith Street, Brooklyn, NY) puts it, "I wanted a sneaker that would show off her brilliance, her glamour, her style. To glisten in the streets. I wanted a sneaker that celebrates HER and shines the way SHE does."

Grab your exclusive pair first launching at RIME and RIMENYC.com starting Thursday, June 25th. This collab will be available at other select retailers including Nordstrom, Extra Butter, Packer Shoes, Bait, and UBIQ starting Wednesday, July 1st for $120.