Baller Mind Frame's No Layups brings you the hottest NBA stories on the web mixed with personal opinion from our very own Aaron Lanton. 
The Los Angeles Lakers and New York Knicks both pitch free agents in the exact same way.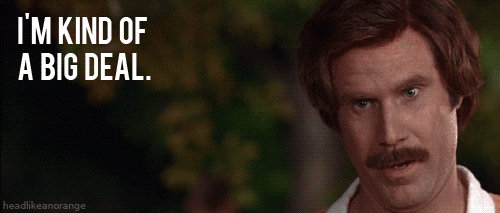 My city, you see, has everything you could want: a bevy of marketing opportunities, movie roles, celebrities, one of the biggest markets in the world! Umm, did I mention celebrities? Look, you can be coy. I can be coy. But you're here for a reason. You want to be a star. I can make sure you are the biggest star in the world! On top of that, we can probably make the playoffs!
And guess what else!?! We can get another max player after you sign! Yep, he said you sign, he will come too. I can see you are squirming in your chair now. Super anxious to sign the contract, I see. Intern! Fetch our guest a contract fresh from the printer. Coming in hot! (That was awkward, I probably shouldn't have said that aloud. Wait a minute, am I saying my thoughts aloud? Oh god, I'm blowing it. He's looking at me!  Don't look back!)
Is it that awkward inside the meetings free agents had with the Lakers and Knicks over the past few seasons? Maybe. Maybe worse. How bad could it be going when LaMarcus Aldridge went from being unimpressed with the Lakers' presentation to this?
LaMarcus Aldridge's 2nd meeting with Lakers will focus on basketball. http://t.co/y9KM2AOjRY pic.twitter.com/B9UjPkFrdX

— Lakers Nation (@LakersNation) July 2, 2015
Oh, focus on basketball instead of how an actor he likes lives in Los Angeles? Aldridge himself already has a home there! He likes the city! He doesn't need to be convinced he should live there! Who needs to tell the Lakers' brass that? The Knicks aren't pitching much better but at least the details of the meeting aren't leaked 10 minutes after the meeting is done. Seriously, this must've been minutes after the second meeting with Aldridge, and probably from the same source that said the first meeting went great.
According to a source with direct knowledge of the situation, after the 2nd meeting, Lamarcus Aldridge is leaning towards joining the Lakers

— David Wiess (@WiessD) July 3, 2015
Down the road we might learn what Phil Jackson said to potential roster additions, but here are a few hard truths about the Knicks' current situation: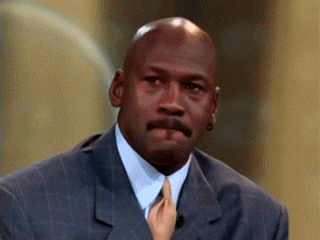 It was good for me too.
So basically, if they stink again, there's nothing to look forward to. Part of the normal rebuilding process is getting a few fresh faces who can contribute to the team's chosen style of play (I'll skip all triangle jokes, memes, and gifs for now).
Every team will have massive cap space next year because the cap will balloon above $100 million from the current number right below $70 million. Dollars are dollars. Convincing players who aren't afraid their bodies are going to break down to come/stay for the money (Kevin Love, Brook Lopez, Carmelo Anthony to name a few) is going to be difficult. 2016 is going to be rough.
Think about how crazy this is. Tyson Chandler was traded away from the Knicks last year for basically nothing. Iman Shumpert and J.R. Smith, (who had contracts nearing their ends) two great potential trade chips, were given away for nothing of note except trade exceptions. You know what's goes great with trade exceptions? Assets to trade.
I could keep going but you get the idea. The Lakers' basketball-related endeavors do not fair much better (no trade assets, don't own their own picks, cap space loses value next year). The point is that free agents don't have a reason to flock to either city. Here's another truth bomb: the Lakers and Knicks almost never get franchise altering players from free agency.
Go down a list of franchise players for the Lakers – some were drafted (Magic Johnson, Jerry West, Elgin Baylor), one was signed via free agency (the Big Diesel), and the rest were trades (yes, Kobe Bryant was a trade on draft night).
The Knicks don't have a laundry lists of franchise level players in their history, but the three greatest Knicks of all time were picked up in the draft: Walt Frazier, Willis Reed, and Patrick Ewing.
Until recent times, the Lakers acquired players by trying a lot of avenues rather than relying solely on free agency to build their entire team. The Knicks ran the best players in their franchise's history through the ground, and never seem to have an eye on the future. Both franchises will continue to struggle until they value each path (free agency, draft, trades) as a valid way to address team needs over time. Telling fans to keep waiting for cap room and the next big free agent is just as moronic as what the Philadelphia 76ers are doing by tanking until Commissioner Adam Silver forces them to adopt their business strategies to reflect the interest of paying customers.
There's still enough time left for the Lakers and Knicks to pull a play from the late great Dr. Jerry Buss' playbook, party like a rockstar until the free agent can't imagine being anywhere else.

Long live the ways of the 20th century.