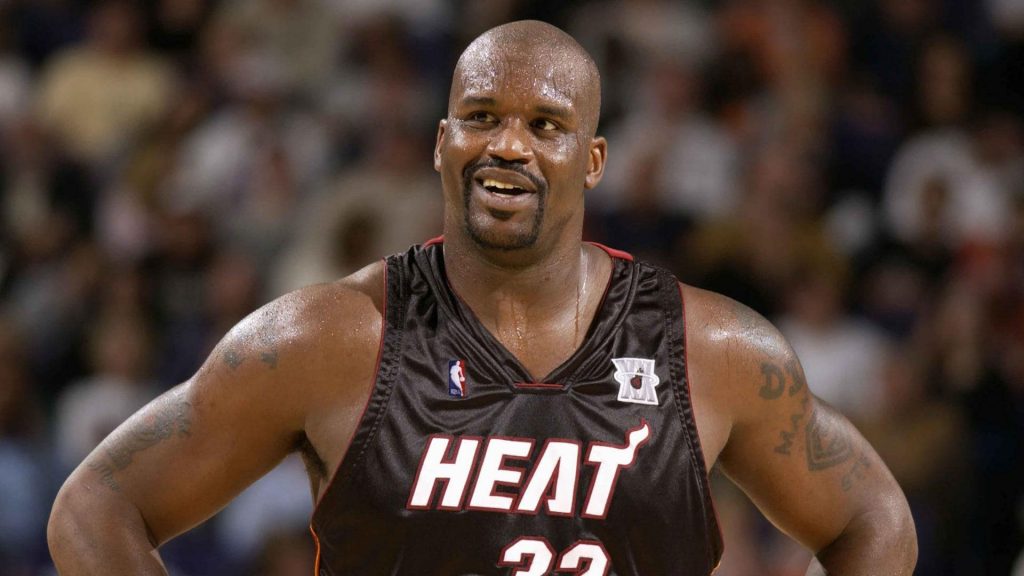 Although a typical NBA season and playoffs last from October to June, the National Basketball Association is a year-round league. Teams trade underperforming or unhappy players during the offseason to revive their title chances. This is the time of year when NBA fans are constantly looking out for rumors about potential trades.
Although some trades can be predicted, occasionally, a trade or two arrives along that completely catches everyone off guard. Several bets and predictions are placed on NBA players using the most secure online casinos, such as those listed on wishcasinos.com where a positive experience can be enjoyed.
With that all in mind, here are the most surprising NBA trades of all time and those that truly caught many of us off guard.
Shaquille O'Neal Joining the Miami Heat
In the early 2000s, Kobe Bryant and Shaquille O'Neal formed an unstoppable duo that propelled the Lakers to three consecutive titles from 2000-2002. However, their luck would not last; in 2004 they were defeated by the Detroit Pistons in a shocking loss that ended up being detrimental for them down the line. Following two unsuccessful postseason attempts after this crushing defeat, it came as quite a surprise when Los Angeles decided to trade away 'Shaq'. This decision along with coach Jackson's contract extension denial ultimately caused their team to unravel completely.
Dennis Rodman Joining the Chicago Bulls 
Michael Jordan's Chicago Bulls were long unable to make headway against the Pistons of Isiah Thomas, suffering frequent losses. When their fortunes finally changed in 1991 with a win over Detroit however, it marked the beginning of an exciting new era for the Bulls. Adding to this excitement was the unexpected acquisition of ex-Pistons forward Dennis Rodman; many fans had trouble believing that such animosity could give way to collaboration! In spite of all odds, Rodman went on to assist Team Jordan in securing three more championships – proof that what seems impossible often has a way of working itself out!
Allen Iverson and Chauncey Billups Swapping Teams
In a remarkable feat, the 2004 Detroit Pistons won the NBA finals without a bonafide superstar on their roster. However, as soon as 2008 rolled around and they traded away their Finals MVP for Allen Iverson – somebody who had several documented off-court issues – it all felt confusingly perplexing. Sadly, this move eventually led to the team's demise in the ensuing years due to its reliance on Iverson alone.
Carmelo Anthony Joining the New York Knicks
In 2010, Carmelo Anthony made it clear that he wanted to leave Denver and several contenders emerged in the fight for his talent. Nonetheless, the New York Knicks proved victorious and offered what was at the time one of largest packages ever given out for a single player. With 400+ performances over 8 seasons with The Knicks, Melo managed to lead them through a thrilling playoff series victory!
Paul George Teams Up with Kawhi Leonard
In 2019, Kawhi Leonard and Paul George captivated the world when they made their respective moves to join forces with the Los Angeles Clippers. Stunned by Leonard's decision to abandon his championship-winning Toronto Raptors in favor of Steve Ballmer's basketball mecca, viewers around the globe were taken aback once again as George – who had just finished third in MVP voting – was traded from Oklahoma City Thunder for several picks and players. These two superstars could be exactly what Ballmer needs to solidify a long-term dynasty in Hollywood!
Conclusion
Players are traded between franchises every season. Some teams are thrust into title contention with the arrival of a new player or two. In contrast, some trades don't make sense, so a team pays a high price for their decisions. Trades can be fantastic at times, but they can also be shocking. You must be astounded if you were unaware of the shocking trades discussed in the article!